« Obama and His Regime Dumping Planeloads Of Illegal Immigrants In Massachusetts | Main | Liz Cheney: There Is No Question That Obama Is a Dangerous President »
June 19, 2014
Obama Says He Won't Ask Congress For Permission If He Takes Military Action In Iraq
Obama Says He Won't Ask Congress For Permission If He Takes Military Action In Iraq
Barack Obama is still considering what to do about Iraq, but he told the top congressional leaders Wednesday that he doesn't think he needs Congress' permission to act.
"We had a good discussion," said Senate Minority Leader Mitch McConnell, R-Ky., arriving back at the Capitol after the meeting. "The president basically just briefed us on the situation in Iraq and indicated he didn't feel he had any need for authority from us for the steps that he might take and indicated he would keep us posted."
Obama met for about an hour in the Oval Office with McConnell, Speaker John A. Boehner, R-Ohio, House Minority Leader Nancy Pelosi, D-Calif., and Senate Majority Leader Harry Reid, D-Nev.Pelosi told reporters that she agreed that the president has all of the authorities that he needs in the authorizations to use military force passed by Congress previously.
"All of the authorities are there. That doesn't mean I want all of them to be used, especially boots on the ground," she said. "But I definitely think the president has all of the authority he needs by dint of legislation that was passed in 2001 and 2003."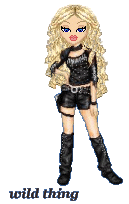 Wild Thing's comment.............
As he has said so many times he would like it better not to ever have to ask Congress about anything he wants to do.
Posted by Wild Thing at June 19, 2014 12:45 AM
---
Comments
Caesar ObaMao will EMAIL them what his actions will be and then L _ _ S L _ _ _ _ R will destroy the hard drives! And Congressman Issa sits back and does...?
Posted by: darthcrUSAderworldtour07 at June 19, 2014 07:22 AM
---
The timid "leadership" of Boehner and McConnell basically allow obama to ignore congress anyway. Of course Reid and Pelosi are partners in crime with obama so all in all obama is free to do as he pleases.
Posted by: TomR,armed in Texas at June 19, 2014 01:23 PM
---
Patriot Tom, I was an INFIDEL in Operation Desert Shield & Storm and witnessed over 800 Kuwait oil rigs burning like a birthday cake with over 800 candles on it... We airlifted RED ADAIR in from Houston so he could put out the fires in less than 4 months... INFIDELS still pay over $3.50 a gallon for GA$... WE are truly INFIDELS for over 14 Arabic nations surround IRAQ and they will not be stupid enough to INTERVENE in an Arabic JIHAD between rivals!
Posted by: darthcrUSAderworldtour07 at June 19, 2014 10:06 PM
---