« Texas Approves Border Security Surge | Main | Pathetic Charlie Rangel Compares The Tea Party To Hamas Terrorists »
June 19, 2014
Libyan government demands U.S. RETURN Benghazi 'mastermind' and calls Delta Force raid that captured him a 'an attack on our sovereignty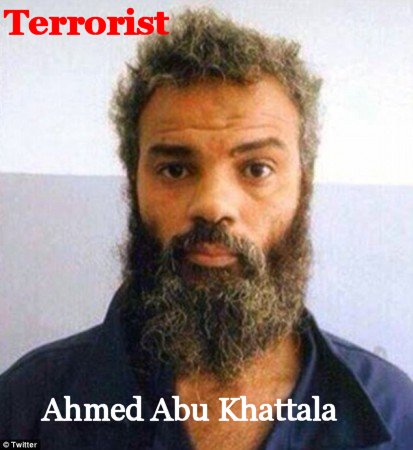 Libyan government demands U.S. RETURN Benghazi 'mastermind' and calls Delta Force raid that captured him a 'an attack on our sovereignty

Libyan government officials have condemned the U.S. Delta Force raid that captured an alleged Benghazi mastermind and demanded that he be returned to Libya.
Libyan Justice Minister Saleh al-Marghani said American forces has no right to abscond with Ahmed abu Khattala and another official added that the operation was an 'attack on Libyan sovereignty.'
Khattala, who was indicted by a U.S. federal court last August for the 2013 attack that killed four Americans, should face trial in Libya for the crimes, al-Marghani said – in the first official response from the government in Tripoli.
'We had no prior notification. We did not to expect the U.S. to upset our political scene,' he told a press conference on Wednesday..

-Ahmed Abu Khattala, 42, was captured Sunday outside Benghazi, Libya
-Terror leader taken in joint raid by Delta force FBI without a single shot
-Raid was based on 2011 assault against Osama bin Laden in Pakistan
-The were no civilian or military casualties in the extraction of Khattala
-U.S. justified raid as self-defense, as Khattala 'was planning more attacks'
-Khattala was reportedly read his Miranda rights shortly after his capture
-Was also read safety exemption allowing authorities to quiz him on terrorism
-Khattala charged in August 2013 with leading attacks that killed 4 Americans
-Had been living in Libya and flouted U.S. authorities - even giving interviews
-Khattala is now en route to the United States to stand trial in federal court
You can continue the write up and see photos and videos....just CLICK HERE...thank you.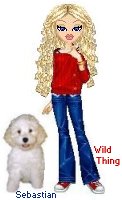 Wild Thing's comment...............
Can't blame Bush for this one Obama.
Posted by Wild Thing at June 19, 2014 12:55 AM
---
Comments
MOSSAD would have simply taken him OUT so he could make love with his 72 virgins...
Posted by: darthcrUSAderworldtour07 at June 19, 2014 07:14 AM
---