« Benghazi Terror Suspect Pleads NOT GUILTY..........John Bolton Weighs In! | Main | Dangerous and Irresponsible Obama and Democrats to blame for this! Canada Pulls Plug on Keystone Pipeline and Makes Deal With Asia »
June 29, 2014
Judicial Watch: IRS Has Made False and Misleading Statements – "They Are in Real Trouble" (video)
Judicial Watch: IRS Has Made False and Misleading Statements – "They Are in Real Trouble"

Judicial Watch representative Chris Farrell joined Kimberly Guilfoyle tonight on Justice with Judge Jeanine. Farrell announced that Judicial Watch has forced the IRS to court on July 10, 2014. This came after the IRS withheld information from the courts on the conservative targeting scandal.
"We've been involved in litigation for months now. In fact, the revelations that have come about are because of our litigation to force the IRS to produce records… They never mentioned to us or the court about the supposedly lost emails. So, we forced them into court. They need to appear on July 10… The real problem with the IRS in this case is they've been in communication with the court and they have never told the court about these missing or lost emails. So they've made what appear to be false and misleading statements to the court about the records themselves and how they're producing them to us. They've pinned themselves in a corner. They are in real trouble."

The court granted Judicial Watch a hearing over the missing IRS emails to be held on July 10.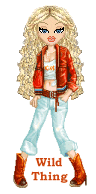 Wild Thing's comment..............
I am glad Judicial Watch is doing this. I hope they will be successful in their attempts.
Posted by Wild Thing at June 29, 2014 12:55 AM
---
Comments
The Barackshevik$ have AG Eric Holder BACKING them (along with the Joseph Goebbels media propaganda / poopaganda machine), but in 129 days WE THE PEOPLE regain the US SENATE... Then it is GAME ON patriots!
Posted by: darthcrUSAderworldtour07 at June 29, 2014 08:48 AM
---
PS: Chrissie & Nick, please email me because I need YOUR email address... We have something to send you
prior to relocating to you know where! - Darth & Family!
Posted by: darthcrUSAderworldtour07 at June 29, 2014 08:59 AM
---
As long as Democrats control the Senate and Obama's boy Holder is AG, nothing is going to happen or come of this. Obama's kept whores in the media won't report on this and thus a majority of the American people won't even know about it.
Posted by: BobF at June 29, 2014 09:36 AM
---
Judicial Watch is a true guard dog group. They are relatively low profile, but they have certaily provided a lot of expose on govt. misdeeds.
Posted by: TomR,armed in Texas at June 29, 2014 12:45 PM
---
Posted by: Wild Thing at June 30, 2014 12:35 AM
---