« Rep. Mike Rogers: Bergdahl Swap Has "Empowered the Taliban" | Main | Report: Bergdahl Is 'Physically Sound,' Healthier Than Expected »
June 09, 2014
Hillary: I May Not Testify, If Subpoenaed By Benghazi Committee, If I Don't Like How They Conduct Themselves
Hillary: I May Not Testify, If Subpoenaed By Benghazi Committee, If I Don't Like How They Conduct Themselves
In the interview, Sawyer also asked about the new congressional committee that will examine the Sept. 11, 2012 attack on the U.S. diplomatic facility in Benghazi, Libya. Clinton did not say definitively whether or not she will testify before the new committee if called to do so.
"That's going to be up to the people running the hearing," she said. "We'll see what they decide to do, how they conduct themselves, whether or not this is, you know, one more travesty about the loss of four Americans, or whether this is, in the best tradition of the Congress, an effort to figure out how – what we can do better."
Check that. She's saying if she is called to testify before the Select Committee (hence, under subpoena), SHE would decide whether or not she would go, depending upon whether she likes the way the committee conducts itself. The hubris and PR ever on display…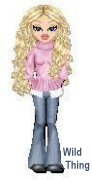 Wild Thing's comment............
Typical of both Hillary and Bill when it comes to our laws and investigations when they are needing to be questioned.
Posted by Wild Thing at June 9, 2014 12:50 AM
---
Comments
..... "What difference does it make 'Hitlery'?"
The Joseph Goebbels media covers for the Baracksheviks in the newspapers, on the radio, in Hollyweirdo and on the MSLSD cable TV channels...
Read www.psywarrior.com/Goebbels.html
GOEBBELS PRINCIPLES OF PROPAGANDA by Leonard W. Dobbs..... There are 19 NAZI principles and compare each one to TODAY! Then read the Jewish site:
www.jewishmag.com/158mag/goebbels/goebbels.htm
HITLERS MISANTHROPE by Peter Bjel (Sep 2011)
Posted by: darthcrUSAderworldtour07 at June 9, 2014 07:42 AM
---
I just hope this Bergdahl scandal causes obama great grief and interferes with implementing some of his other agenda. Bergdahl and his crazy father need to be locke up or given to the Taliban.
Posted by: TomR,armed in Texas at June 9, 2014 12:51 PM
---