« Icy Reception for Obama at West Point – Less Than 25% of Cadets Give Him Standing Ovation- Good Obama does NOT deserve applause | Main | Krauthammer: Obama's West Point Speech Literally Pointless' »
May 29, 2014
VP Dick Cheney: Obama Is Weakest President of My Lifetime
Dick Cheney: Obama Is Weakest President of My Lifetime
Dick Cheney slammed Barack Obama after his foreign policy speech at West Point last night on Hannity.
"I think the perception around the world is increasingly negative. But, I think the main focus in on our president. He's very, very weak, maybe the weakest certainly in my lifetime. I know from my own experience in a recent trip through the Middle East spending several days talking with folks I've dealt with all the way back to Desert Storm, they are all absolutely convinced that the American capacity to lead and influence events in that part of the world has been dramatically reduced by this president."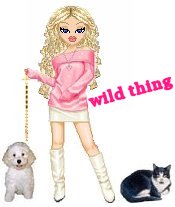 Wild Thing's comment...........
Obama is the absolute worst president in the entire history of our country.
Posted by Wild Thing at May 29, 2014 12:48 AM
---
Comments
Middle Eastern nations only understand strength. They loop upon Obama as weak so therefore, they look upon America as weak.
Remember how just Ronald Reagan taking the Oath of Office got the Iranians to release the American Hostages they're been holding. They feared a strong president.
Posted by: BobF at May 29, 2014 07:18 AM
---