« Veteran's Affairs Cancelled 1.5 Million Unresolved Requests For Appointments | Main | CNN's Jake Tapper: Jay Carney has been "Dissembling, Obfuscating and Insulting" on Benghazi – Audio »
May 03, 2014
Veteran, Purple Heart Recipient and Actor Efrem Zimbalist Jr Passes Away at 95

FBI TV Show Opening Theme

77 SUNSET STRIP: Opening Credits / Intro & Theme Song

Veteran, Purple Heart Recipient and Actor Efrem Zimbalist Jr Passes Away at 95

Efrem Zimbalist Jr., the son of famous musical parents who established his own name in the long-running television series "77 Sunset Strip" and the even longer running TV hit "The F.B.I.," died Friday at age 95.
Zimbalist died at his Solvang home in California's bucolic horse country, said family friend Judith Moose, who released a statement from his children, actress Stephanie Zimbalist and her brother, Efrem Zimbalist III.
"We are heartbroken to announce the passing into peace of our beloved father, Efrem Zimbalist Jr., today at his Solvang ranch," it said. "He actively enjoyed his life to the last day, showering love on his extended family, playing golf and visiting with close friends."

Zimbalist's stunning good looks and cool, deductive manner made him the ideal star as the hip private detective ferreting out Hollywood miscreants in "77 Sunset Strip," which aired from 1958 to 1964. As soon as that show ended he segued seamlessly into "The F.B.I." which aired from 1965 to 1974.
At the end of each episode of the latter show, after Zimbalist and his fellow G-men had captured that week's mobsters, subversives, bank robbers or spies, the show would post photos from the FBI's real-life wanted list. Some of the photos led to arrests, which helped give the show the complete seal of approval of the agency's real-life director, J. Edgar Hoover.

Zimbalist was the son of violin virtuoso Efrem Zimbalist and Alma Gluck, an acclaimed opera singer.
Young Efrem studied the violin himself for seven years under the tutelage of Jascha Heifetz's father, but he eventually developed more interest in theater. He became an actor, and "77 Sunset Strip" made him a celebrity.
His daughter also took up acting -- and small-screen detective work, in the 1980s TV series "Remington Steele." Her father had a recurring role in that show as a con man.
After serving in World War II, Zimbalist made his stage debut in "The Rugged Path," starring Spencer Tracy, and appeared in other plays and a soap opera before being called to Hollywood. Warner Bros. signed him to a contract and cast him in minor film roles.
In 1958 "77 Sunset Strip" debuted, starring Zimbalist as a cultured former O.S.S. officer and language expert whose partner was Roger Smith, an Ivy League Ph.D.
The pair operated out of an office in the center of Hollywood's Sunset Strip where, aided by their sometime helper, Kookie, a jive-talking beatnik type who doubled as a parking lot attendant, they tracked down miscreants. Kookie's character, played by Edd Byrnes, helped draw young viewers to the show and make it an immediate hit.
The program brought Zimbalist an Emmy nomination in 1959, but after a few seasons he tired of the long hours and what he believed were the bad scripts.
"A job like this should pay off in one of two ways: satisfaction or money. The money is not great, and there is no satisfaction," he said.
When the show faltered in 1963, Jack Webb of "Dragnet" fame was hired for an overhaul. He fired the cast except for Zimbalist, whom he made a world-traveling investigator. The repair work failed, and the series ended the following year.
Zimbalist had better luck with "The F.B.I.," which endured for a decade as one of TV's most popular shows.
Perceiving that the series could provide the real FBI with an important P.R. boost, Hoover opened the bureau's files to the show's producers and even allowed background shots to be filmed in real FBI offices.
"He never came on the set, but I knew him," Zimbalist said. "A charming man, extremely Virginia formal and an extraordinary command of the language."
During summer breaks between the two series, Warner Bros. cast Zimbalist in several feature films, including "Too Much Too Soon," "Home Before Dark," "The Crowded Sky," "The Chapman Report" and "Wait Until Dark." In the latter, he played the husband of Audrey Hepburn, a blind woman terrorized by thugs in a truly frightening film.
Zimbalist also appeared in "By Love Possessed," "Airport 1975," "Terror Out of the Sky" and "Hot Shots."
But he would always be best known as a TV star, ironic for an actor who told The Associated Press in a 1993 interview that when Warner Bros. first hired him he had no interest in doing television.
"They showed me in my contract where it said I had to," he recalled.
"I ended up with my life slanted toward television and I just accept that," he added. "I think you play the hand the way it's dealt, that's all."
In the 1990s, Zimbalist recorded the voice of Alfred, the butler, in the cartoon "Batman" series, which, he said, "has made me an idol in my little grandchildren's eyes."
He was born in New York City on Nov. 30, 1917.
His mother reasoned that living amid the musical elite was not the best upbringing for a boy, so she sent him to boarding schools where he could be toughened by others his age. But young Efrem was bashful and withdrawn in school. His only outlet was acting in campus plays.
"I walked onstage in a play at prep school, and with childish naivetΘ, told myself, `Wow, I'm an actor!"' he once recalled.
He was kicked out of Yale after two years over dismal grades, which he blamed on a playboy attitude.
Afraid to go home, he stayed with a friend in New York City for three months, working as a page at NBC headquarters, where he was dazzled by the famous radio stars. Unable to break into radio as an actor, he studied at the famed Neighborhood Playhouse.
During World War II he served in the infantry, receiving a Purple Heart for a shrapnel wound in his leg.
In 1945, Zimbalist married Emily McNair and they had a daughter, Nancy, and son, Efrem III. His wife died in 1950, and he gave up acting to teach at the Curtis Institute in Philadelphia, where his father was an artist in residence. After five years he returned to Hollywood. He married Loranda Stephanie Spalding in 1956, and she gave birth to daughter Stephanie.
He is survived by his children, four grandchildren and several great-grandchildren.
Military..............
WW II. he served five years serving in the European Theater and earned a Purple Heart at Huertgen Forest where he was wounded in the left thigh by a shall fragment while leading an infantry platoon during an attack on Germany's Siegfried Line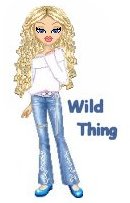 Wild Thing's comment........
Amazing he was 95, he lived a long life, what a blessing. RIP and thanks for the memories.
I also remember Efrem Zimbalist as a Reagan supporter and California GOP delegate to the national convention.
Posted by Wild Thing at May 3, 2014 12:55 AM
---
Comments
Our family watched 77 Sunset Strip every week. It was a great family detective show. Also seems like actors in those days had more class. Anyway, I saw him in several of his television appearances and it seemed like he just exuded dignity. I long for those days and those TV shows.
Posted by: TomR,armed in Texas at May 3, 2014 02:06 PM
---
THOSE were the GOOD old days Theodore Nation!
Posted by: darthcrUSAderworldtour07 at May 4, 2014 02:11 PM
---