« Mother of Sean Smith blasts Hillary about Benghazi: She does not know how to run anything, let alone the country | Main | Mom Says Her 5-Year-Old Girl Cries When She Has To Eat Michelle Obama's School Lunch »
May 27, 2014
UPDATE: The CIA Chief in Kabul that was exposed by Obama and His Administration now has to leave Afghanistan
UPDATE: The CIA Chief in Kabul that was exposed by Obama and His Administration now has to leave Afghanistan
Essentially, they listed the name of the "Chief of Station" – meaning the CIA's top spy in Afghanistan.
CNN's Jim Acosta reports it is a "really big screw-up."

It is extremely rare for a US intelligence operative to be outed by the US government. In 2003, someone inside the George W Bush administration exposed the identity of CIA operative Valerie Plame, a month after her husband, the diplomat Joe Wilson, had publicly questioned the administration's case for the Iraq war. Lewis "Scooter" Libby, former chief of staff to then-vice-president Dick Cheney, was convicted of obstruction of justice and perjury in connection with the case.
Members of the CIA's operations arm, called the National Clandestine Service, are typically given cover identities to protect both them and sources they have recruited abroad. A station chief, who manages all CIA operations in a country, is often a senior officer whose true name is known to the host nation and other intelligence agencies. The term "station chief" is sensitive enough, however, that former officers usually are not allowed to use it in their resumés in connection with specific countries, even after their covers have been lifted.
Because the Afghanistan station chief is known to Afghan officials and lives in a heavily guarded compound, he may be able to continue in his job. In 2010 the CIA station chief in Pakistan, Jonathan Bank, was evacuated after local newspapers published his name in connection with a lawsuit, and he was threatened.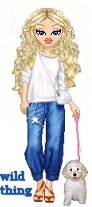 Wild Thing's comment........
They have really put this person's life in danger.

Remember how leaked information from Obama's administration got our Navy SEALs killed? I will never forget that.
Posted by Wild Thing at May 27, 2014 12:55 AM
---
Comments
Valerie Plame was not a CIA operative, she was an analyst who bragged to others about who she worked for. There's a world of difference between a station chief in a hostile country and an analyst who goes home every night to her family.
Posted by: BobF at May 27, 2014 08:31 AM
---
FOX NEWS ALERT! They have reassigned him to...
Benghazi Libya!
Posted by: darthcrUSAderworldtour07 at May 27, 2014 06:09 PM
---