« Defense Secretary Chuck Hagel Says The Military Needs? Transsexuals | Main | Obama Releases Thousands of Convicted Crinimals (including murderers and those convicted of sexual assault) »
May 12, 2014
Stupid! White House's Newly Installed Solar Panels Will Generate Power For A Total of Six Lightbulbs

White House's Newly Installed Solar Panels Will Generate Power For A Total of Six Lightbulbs
A solar panel array now adorns the roof of the White House and will produce an elephantine amount of solar power when the sun is actually shining: 6.3 kilowatts.
If 6.3 kilowatts sounds like a lot of energy, it isn't. The average home consumes 27 kilowatts of power each day. Far more than the 6.3 kilowatts that will be produced by the new solar panels adorning the White House. According to TradeWind Energy, "one 50-watt light bulb running for 20 hours will use one kilowatt-hour of electricity (50 watts x 20 hours = 1,000 watt-hours = 1 kWh)."
In other words, the White House installed enough solar panels to power six 50-watt bulbs for 20 hours each day.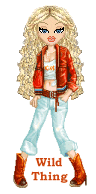 Wild Thing's comment.........
Another reason why Ronald Reagan had them taken off . What a waste of tax payers money.
Posted by Wild Thing at May 12, 2014 12:55 AM
---
Comments
I re-read the Father of Socialism / Communism Karl Heinrich Marx bio / Communist Manifesto and what occurred in 1850 is now going on here from 2009 - 2016! Please read this article and realize this is correct!
www.egs.edu/library/karl-marx/biography
Now the Pope has read it and believes in it too!
Posted by: darthcrUSAderworldtour07 at May 12, 2014 09:02 AM
---
I wonder how many millions this cost the taxpayers? But then, Obama could care less on the cost; it's not his money.
Posted by: BobF at May 12, 2014 10:09 AM
---
I wonder how many $$ per kwh those 6 damned bulbs are costing. So many dim bulbs in this WH.
Posted by: TomR,armed in Texas at May 12, 2014 01:09 PM
---