« Tricare For Life Program To Cut Discounts For More Than 400K Retirees | Main | Veteran's Affairs Cancelled 1.5 Million Unresolved Requests For Appointments »
May 03, 2014
Pro Criminals Obama Says Death Penalty Racist After Execution of Black Man In Oklahoma Goes Awry
Obama Says Death Penalty Racist After Execution of Black Man In Oklahoma Goes Awry

Barack Obama today tried to raise his supporters' long-standing opposition to jury-directed death-penalties by suggesting to a German reporter today that Americans jurors and judges may be biased against African-American murderers.
"What happened in Oklahoma was deeply troubling," said Obama, referring to a recent execution of an African-American man in Oklahoma.
The comments came two years after Obama used a Rose Garden appearance to focus African-Americans' attention on a dispute over the killing of a young black man — Trayvon Martin — by a neighborhood watch volunteer in Florida. "If I had a son, he'd look like Trayvon," Obama said in March 2012, months before the November election. [...]
Instead of sidestepping a foreign reporter's question about a state-level issue in Oklahoma, Obama choose to expand the Oklahoma case into a veiled attack on the death penalty.
"We have seen significant problems — racial bias, uneven application of the death penalty, situations in which there were individuals on death row who were later on were discovered to have been innocent… and all these I think do raise significant questions about how the death penalty has been applied," he claimed in the Rose Garden press conference.
"I'll be discussing with [Attorney General] Eric Holder and others to get me an analysis of what's steps have been taken," he said.
"We do have to, as a society, ask ourselves some difficult and profound questions about these issues," he claimed, even though the death penalty is supported by roughly 55 percent of the public, and is opposed by 37 percent.
Obama made sure to offset his veiled opposition to the death penalty by saying he supported its use in "heinous crimes," such as mass-murders or the the killing of children.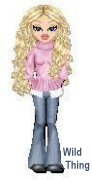 Wild Thing's comment.........
It is always the same, the left wants and demands to be able to KILL innocent babies, but fuss and complain when our laws allow the death of criminals, murderers.
Posted by Wild Thing at May 3, 2014 12:45 AM
---
Comments
obama is a racist. His own biographies attest to that. His actions and political appointees also attest to that. Screw him!
Posted by: TomR,armed in Texas at May 3, 2014 02:13 PM
---