« UPDATE: The CIA Chief in Kabul that was exposed by Obama and His Administration now has to leave Afghanistan | Main | Prince Charles Goes Deeper Into Insanity! He Says End Capitalism As We Know It To Save World From Global Warming »
May 28, 2014
Mom Says Her 5-Year-Old Girl Cries When She Has To Eat Michelle Obama's School Lunch
Mom Says Her 5-Year-Old Girl Cries When She Has To Eat Michelle Obama's School Lunch

WASHINGTON D.C. (Fox 4) — On Tuesday, First Lady Michelle Obama is expected to fire back against school meal critics who say the program to make school lunches healthier has gone too far.
Michelle Obama will host Republicans at the White House to highlight the success of the lunch guidelines.
However, the School Nutrition Association has been one of the most outspoken against federal guidelines to make school lunches healthier. It is already asking Congress and the U.S. Dept. of Agriculture to reconsider the whole-grain requirements, keeping the requirement at 50 percent rather than 100 percent. It doesn't want sodium requirements reduced any further or to force children to take a fruit or a vegetable.
The School Nutrition Association says more children aren't eating at school because they don't like the new foods being served.
Michelle Obama, through a spokesperson, says the new standards are working.
A Republican-backed bill making its way through the House would allow schools to opt out of the new standards if they do not meet lunch sale goals for six months.
FOX 4′s Katie Ferrell reported Tuesday morning on the reaction from Kansas City-area parents to the more nutritious school lunches.
Among the comments:
"The food provided as school lunch is not even edible. My 5-year old isn't picky and she cries if we accidentally forget to pack her lunch," said Jaye Anne Isom-Moloski on our facebook page.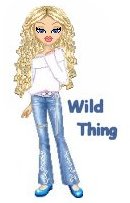 Wild Thing's comment..............
Michell Obama needs to get out of the forcing her agenda on children. Many children have complained over and over how Michelle's so called meals leave them hungry and now this where kids do not like how the meals taste.
Posted by Wild Thing at May 28, 2014 12:45 AM
---
Comments
Michelle knows better than parents what their children need to be fed.
Posted by: BobF at May 28, 2014 06:51 AM
---