« TV Ad: Hold Obama Accountable for Benghazi Scandal | Main | All in one day Sat. 5/25/15 Obama flies to Afghanastan...EXPOSES the name of CIA chief in Kabul...USES military for photo op »
May 26, 2014
Karzai refused to meet Obama at Bagram Air Base

Karzai refused to meet Obama at Bagram Air Base

Bagram, Afghanistan (AFP) – Afghan President Hamid Karzai was offered a meeting with President Barack Obama at Bagram Air Base outside Kabul but declined, a US official said Sunday.
The official said that Washington was not surprised that the meeting did not work out at short notice, after Obama arrived at the base on a surprise visit after night fell on Sunday.
"As we said, we weren't planning for a bilateral meeting with President Karzai or a trip to the palace, as this trip is focused on thanking our troops," the official said.
"We did offer him the opportunity to come to Bagram, but we're not surprised that it didn't work on short notice.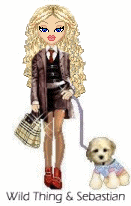 Wild Thing's comment..............
I would not meet with Obama either. Karzai is a jerk and should never be trusted, the same with Obama.
Posted by Wild Thing at May 26, 2014 12:48 AM
---
Comments
How embarrassing. Invitation refused by the ruler of a two-bit backward backward blemish on the face of the earth.
Posted by: BobF at May 26, 2014 07:00 AM
---
Wild Thing is 100% spot on...The BILLION$ wasted in Afghanistan (and lives) - a LIMITED War where we fight by RULES and Al-Qaeda does not - and I would NOT want to be the ~USAF~ aircrew members on the last C-5 and C-17 taking off from Bagram .... We evacuated Somalia military personnel when Slick Willie told US to do so and we were looking for hand held stinger missiles north, south, east and west, and everywhere in between!
Posted by: darthcrUSAderworldtour07 at May 26, 2014 12:32 PM
---