« Health Insurance Official Testifies Before Congress: Many of Obamacare's "Eight Million Enrollees" Are Actually Duplicates | Main | Sen. Ted Cruz and Pastor Rafael Cruz at Washington A Man Of Prayer 2014 (video) »
May 08, 2014
Insurance Execs: Premiums Are Not Lowering Under Obamacare
Insurance Execs: Premiums Are Not Lowering Under Obamacare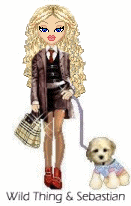 Wild Thing's comment....
Glad they did this, too bad the idiots FOR Obamacare won't pay attention to any of this.
Posted by Wild Thing at May 8, 2014 12:47 AM
---
Comments
The word I am getting is the insurance tycoons did not believe that WE THE SOCIALISTS would elect ObaMao TWICE and that Obamacare would be repealed...The AARP cronies sold the elderly out by $upporting ObaMao in 2008 as well! These CLOWNS put Karl Heinrich Marx II and his Baracksheviks in power TWICE so suffer the economical and physical consequences!
Posted by: darthcrUSAderworldtour07 at May 8, 2014 08:18 AM
---