« Hero Cat Saves Young Boy From Dog Attack In Bakersfield | Main | Rush Limbaugh's first children's book, "Rush Revere and the Brave Pilgrims," earned him the Author of the Year award from the Children's Book Council - Congratulations! »
May 16, 2014
George Soros Gave $6.1 Million To Liberal Groups Whose Pressure Led IRS To Target Conservative Nonprofits
Soros Gave $6.1 Million To Liberal Groups Whose Pressure Led IRS To Target Conservative Nonprofits

As IRS efforts targeting politically-conservative groups gained momentum, George Soros-funded liberal groups repeatedly called on the IRS to investigate conservative nonprofit organizations.
While the first reported instances of extra IRS scrutiny for conservative groups began in Cincinnati in March of 2010, the attacks began to pick up steam on a national level soon after Soros-funded groups began firing off letters to the IRS in October of that year – following the Supreme Court's Citizens United ruling.
The talking points of these groups then bounced around a carefully created progressive "echo chamber," until they eventually made their way into established media outlets. Key IRS policy changes about how it investigated conservative groups took place soon after it received three separate letters sent by Soros-funded liberal organizations.
Several Soros-funded groups including the Campaign Legal Center, Democracy 21, the Center for Public Integrity, Mother Jones and Alternet have worked to pressure the IRS to target conservative nonprofit groups. The subsequent IRS investigation flagged more than 100 tea party-related applications for higher scrutiny, including applications that included the words "Tea Party" and "patriot."
The IRS scandal can be traced back to a series of letters that the liberal groups Campaign Legal Center (CLC) and Democracy 21 sent to the IRS back in 2010 and 2011. Both groups were funded by George's Soros's Open Society Foundations. The CLC received $677,000 and Democracy 21 got $365,000 from the Soros-backed foundation, according to the Foundation's 990 tax forms.
The letters specifically targeted conservative Super PACs like Karl Rove's Crossroads GPS, asking the IRS to scrutinize them more thoroughly to determine whether or not they should retain their tax-exempt status.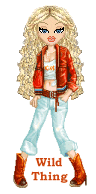 Wild Thing's comment..........
Koch brothers have been attacked almost daily by Harry Reid and Pelosi etc. It would be so awesome if every time there is an attack on the Koch brothers that republicans would bring up George Soros and the damage he has done to our country.
Posted by Wild Thing at May 16, 2014 12:45 AM
---