« Marine held in Mexico set to tell his story to judge | Main | Charles Krauthammer: Obama's Afghanistan Withdrawal Plan is an Act of "Personal Narcissism" »
May 28, 2014
Friends of Marine jailed in Mexico recall how he saved lives, led by example
Friends of Marine jailed in Mexico recall how he saved lives, led by example
The Marine sergeant imprisoned in Mexico since late March saved an untold number of lives thanks to his bravery and leadership during two tours in Afghanistan, combat veteran friends of Andrew Tahmooressi told FoxNews.com.
Imprisoned in Mexico for allegedly making a wrong turn into Mexico while carrying three weapons, Tahmooressi faces as much as 20 years in prison, even though his guns were legal in the U.S. and there appears to be ample evidence his border crossing was a mistake. While his family waits for his case to wind through the Mexican legal system, three of his fellow Marines reminded FoxNews.com that Marines don't leave another Marine behind.
Mark Podlaski, Sam Vranicar and John Richardson, who all served in Afghanistan with Tahmooressi, share a simmering frustration and anger with the lack of attention paid to their sergeant's case by the federal government.
"I think John Kerry is completely lazy; I think it's completely pathetic that our country is this slow to help Andrew when we're so fast to help other countries," Vranicar said. "I've lost hope in our country."
"I've lost hope in our country." - Sam Vranicar

Vranicar, 24, of Ocean Beach, Calif., is 100 percent disabled with a traumatic brain injury following an IED explosion while serving in the Marja area of Afghanistan with Tahmooressi. It was Vranicar who suggested Tahmooressi come to the Veterans Administration facility in La Jolla, Calif., for treatment of his post-traumatic stress disorder.
All of the vets agreed that Tahmooressi was a "Marine's Marine" -- level-headed under fire and leading by example.

They recounted, in their own ways, how Tahmooressi saved the life of a Marine who had lost both legs in an explosion by quickly applying tourniquets and calling in for a helicopter evacuation.
Like Vranicar, Tahmooressi also was involved in an IED attack that destroyed the vehicle he was driving. Richardson, who served in the motor transportation unit, saw first-hand the damage IEDs did to vehicles and the humans inside them.
"There were so many hit in his platoon," Richardson said. "He was hit with a 100-pound IED while bringing mail back to the platoon."

Tahmooressi's IED attack occurred August 1, 2010.
"It was the worst feeling in the world seeing your friend blown up," Podlaski, 27, now a firefighter in Winston-Salem, N.C., said. "He then went out on patrol later that day."
Podlaski said Tahmooressi had no desire for recognition. While he deserved a Purple Heart for the explosion that may have been the precursor to traumatic brain injury, he said Tahmooressi stuck it out and did his job. His second brain injury occurred shortly before his discharge in February 2012.
Podlaski said Tahmooressi was changing machine guns on a fighting vehicle when he lost his footing and hit his head on another vehicle.
"He was on the ground unconscious for some time before we found him," Podlaski said.
Podlaski became furious when he heard how Tahmooressi had been treated in the first Mexican jail he was sent to by having all his limbs shackled.
"I couldn't believe [what] they did to him and how they treated him like a prisoner of war," Podlaski said of the stress positions his friend was subjected to.

The perceived lack of attention the U.S. government is paying the Tahmooressi issue, the vets say, is endemic of a growing problem of neglect typically shown combat veterans, which has further been compounded by the simmering VA hospital scandal the Obama administration has been slow to respond to.
"It makes you feel helpless; left out in the rain," said Podlaski, who also received a combat promotion to sergeant with Tahmooressi.
The vets expressed concern that this neglect of their comrade by the federal government could impact active-duty Marines when they see how they will be treated in civilian life.
"I really don't believe they do enough for people who stuck their necks out," Richardson, 24, of Huntsville, Texas, said. "I am so disappointed in the government. This is my brother in arms, my friend, and they don't care."
Richardson said he heard the gut-wrenching 911 call Tahmooressi made. where he was asking for help as he approached the customs checkpoint once he realized he was at a point of no return in Mexico.
"He asked his country for help, there were Border Patrol agents right there and nobody helped him," Richardson said.
"This war took a piece of our souls, and now Andrew has to go through this in Mexico?"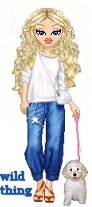 Wild Thing's comment............
It is an outrage and happening so many times to Americans.
If Reagan was president, Mexico wouldn't be able to get this man back to us fast enough out of fear of one or more of their cities being leveled. Because of this "Muppet Show" we have in the white house no one fears us anymore. Makes me sick. Get this man home to his family.
Posted by Wild Thing at May 28, 2014 12:50 AM
---