« Kerry Says Poverty, Not Religion Is Motivation For Nigerian Jihadist Group Boko Haram | Main | Indiana Man Arrested For Threatening To Kill Boehner For Not Extending Unemployment Benefits »
May 10, 2014
Democrats Not Sure They'll Participate in Benghazi Select Committee

Democrats Not Sure They'll Participate in Benghazi Select Committee
House Democrats say they're still waiting by the phone for Speaker John Boehner's call, and until they hear from him, they cannot decide whether to participate in the Benghazi Select Committee to which Republicans were named Friday.
"The speaker has not responded to respectful and reasonable requests for bipartisan standards. He has not responded. He did not return any phone calls that Leader Pelosi made to him yesterday. We are trying to find a way to make this work, but the Republicans have shown no inclination to make it work," Rep. Steve Israel (D-NY) told reporters on Friday.
Democrats want full access to the committee's documents and interviews, as well as input on who receives subpoenas.
"If this is going to be a true bipartisan inquiry, we'll participate. If this is going to be a Republican campaign strategy, it's going to be harder for us to participate," Israel said, referencing the National Republican Campaign Committee's email to donors centered around the Benghazi Select Committee.
When asked by Breitbart News to respond to Rep. Ileana Ros-Lehtinen's floor remarks Thursday that the accusation that the GOP is fundraising off the 2012 Benghazi attack is like the "pot calling the kettle black," Israel responded, "I don't know what she's talking about, quite honestly."
Israel continued:
We have asked the Speaker and his staff to consider a variety of options. I'm not going to talk publicly about what those options are, but we're looking forward to a reasonable response from the Speaker. ... The Republicans have passed a resolution creating a committee, but until the gavel is banged and the first meeting is held, there's room for us to discuss to make sure that this is fair and balanced and bi-partisan and not a witch-hunt.

Israel, who is the head of the Democratic Congressional Campaign Committee (DCCC), repeatedly said Democrats were willing to involve themselves in the select committee, but may very well boycott if conditions they are offering Speaker Boehner are not met.
Israel noted that Republicans should not have full control over determining the ratios, who gets subpoenaed, and who receives access to information. He also said:
I believe we should participate, as long as we participate in something that is a truly balanced and bipartisan inquiry, but if the response by the Republicans is 'our way or the highway,' I don't know why we would want to participate in something. We have given them every opportunity and multiple chances to show us and work with us on a balanced and fair inquiry. And if every one of those requests has been met with rejection and partisanship, it would be very hard for us to participate.

If Democrats do not participate in the select committee, however, they will not have access to subpoenaed documents immediately, either. "I'm hopeful that before we even get to that concern, that the Speaker and the Republican majority provides [sic] us with a process that's fair and balanced," Israel told Breitbart News.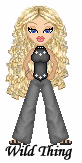 Wild Thing's comment.............
The left wants to play childish, hyper-partisan, anti-America games.

Just another banner to fly about their lack of concern about the rule of law, their irresponsibility, their lack of intelligence and morals -- and their complicity or actual guilt in the murders of the four Americans in Benghazi.

Posted by Wild Thing at May 10, 2014 12:45 AM
---