« Texas Gun Store Marquee: 'I Like My Guns Like Obama Likes His Voters…' | Main | Disgusting Obama: Enforcing Our Immigration Laws Is "Not Smart. It Doesn't Make Sense" »
May 14, 2014
Corrupt Lawless Obama: Obama: We Only Have "Two To Three Months" Left To Pass Amnesty

Obama: We Only Have "Two To Three Months" Left To Pass Amnesty

Barack Obama believes there may only be three months left to get sweeping amnesty legislation done.
At a Tuesday meeting at the Eisenhower Office Building with law enforcement leaders, White House officials, and Jeh Johnson, the Department of Homeland Security Secretary, Obama said there was a "very narrow window" to pass amnesty legislation and "the closer we get to midterm elections the harder it will be to get things done," according to pool reports.
"We've got maybe a window of two to three months to get the ball rolling in the House of Representatives," Obama said.
Twenty-two senators recently denounced Obama in a letter for threatening the "entire constitutional system" by essentially nullifying the nation's immigration laws.
"Your actions demonstrate an astonishing disregard for the Constitution, the rule of law, and the rights of American citizens and legal residents," the senators wrote in a letter to Obama. "Our entire constitutional system is threatened when the Executive Branch suspends the law at its whim and our nation's sovereignty is imperiled when the commander-in-chief refuses to defend the integrity of its borders."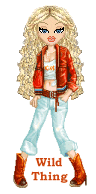 Wild Thing's comment.........

Obama desperately wants amnesty before the next election, he knows the illegals will vote dem. Wake up RINO's that think it is OK to push amnesty, it will be suicide for the GOP.
Posted by Wild Thing at May 14, 2014 12:50 AM
---
Comments
I hear on Friday there may be an AMERICAN SPRING heading for the Beltway? Opppps - here comes an NSA drone coming my way!
Posted by: darthcrUSAderworldtour07 at May 14, 2014 09:55 AM
---