« Ann Coulter: How About Have Michelle Obama Hold a Hashtag "#I'm Married to an Idiot" | Main | Catholic Cardinal: Obamacare Regulation "Violates God's Law" »
May 15, 2014
Consumers frustrated by Obamacare as they find their doctors are not included

Consumers frustrated by new health plans as they find their doctors are not included
Some consumers who bought insurance under President Barack Obama's health care law are experiencing buyer's remorse after realizing that their longtime doctors aren't accepting the new plans.
Before the law took effect, experts warned that narrow networks could impact patients' access to care, especially in cheaper plans. But with insurance cards now in hand, consumers are finding their access limited across all price ranges — sometimes even after they were told their plan would include their current doctor.
Michelle Pool is one of those customers. Before enrolling in a new health plan on California's exchange, she checked whether her longtime primary care doctor was covered. Pool, a 60-year-old diabetic who has had back surgery and a hip replacement, purchased the plan only to find that the insurer was mistaken.
Her $352 a month gold plan was cheaper than what she'd paid under her husband's insurance and seemed like a good deal because of her numerous pre-existing conditions. But after her insurance card came in the mail, the Vista, California resident learned her doctor wasn't taking her new insurance.
"It's not fun when you've had a doctor for years and years that you can confide in and he knows you," Pool said. "I'm extremely discouraged. I'm stuck."
The dilemma undercuts President Obama's 2009 pledge that: "If you like your doctor, you will be able to keep your doctor, period." Consumer frustration over losing doctors comes as the Obama administration is still celebrating a victory with more than 8 million enrollees in its first year.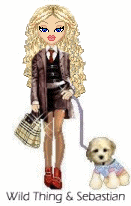 Wild Thing's comment..........
Americans fell for the big lie twice, and now many will pay with their lives.
Posted by Wild Thing at May 15, 2014 12:49 AM
---
Comments
I imagine that fewer and fewer doctors will accept obamacare. However, that minority of doctors who are members of the AMA and supported obamacare should be forced to accept it's enrollees.
Posted by: TomR,armed in Texas at May 15, 2014 12:57 PM
---
we lost our family doctor for he opted out of his family business because of the paperwork needed for Obamacare procedures! He told me at least 75,000 have shut down their practices as well... I heard the insurance company execs did not expect WE THE PEOPLE to vote Caesar ObaMao in for his second term... How STUPID were WE THE PEOPLE in 2012, eh?!
Posted by: darthcrUSAderworldtour07 at May 15, 2014 04:29 PM
---