« Veteran, Purple Heart Recipient and Actor Efrem Zimbalist Jr Passes Away at 95 | Main | Judge Jeanine Pirro Calls for the Impeachment of Barack Obama over Benghazi Scandal »
May 04, 2014
CNN's Jake Tapper: Jay Carney has been "Dissembling, Obfuscating and Insulting" on Benghazi – Audio
CNN's Jake Tapper: Jay Carney has been "Dissembling, Obfuscating and Insulting" on Benghazi – Audio 5/2/14
CNN's Jake Tapper grudgingly admitting to Hugh Hewitt that Obama Press Secretary has been "dissembling, obfuscating, and insulting" in his recent Benghazi statements. Tapper said he did not want to use the word "liar" to describe Carney.
"Dissembling" – to put on a false appearance : conceal facts, intentions, or feelings under some pretense.
"Obfuscating" – to be evasive, unclear, or confusing.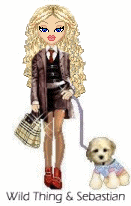 Wild Thing's comment............
I will say it LIAR, Jay Carney and Obama and Hillary etc. all liars.
Posted by Wild Thing at May 4, 2014 12:45 AM
---
Comments
The SOCIALIST media put ObaMao in office TWICE....
They are today's Third Reichstagge Joseph Goebels Inc... They covered for Eric Holder (Fast & Furious) and for IRS / Lerner as well... If they did not ROMNEY would have been our 45th President of the United States!
Posted by: darthcrUSAderworldtour07 at May 4, 2014 02:09 PM
---