« Switch Hitter Democrat Charlie Crist Denies He Was Ever Pro-Life | Main | IRS Agents Who Didn't Pay Their Taxes Receive Big Bonuses (Video) »
April 23, 2014
Texas Lt. Governor David Dewhurst slammed the U.S. Bureau of Land Management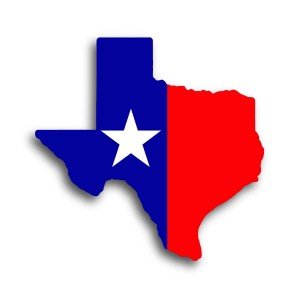 Texas Lt. Governor David Dewhurst slammed the U.S. Bureau of Land Management ....BLM 'Makes My Blood Boil'

HOUSTON, TEXAS--Texas Lt. Governor David Dewhurst slammed the U.S. Bureau of Land Management in a statement today after Breitbart Texas revealed a federal plan to potentially seize mass tracts of privately-held land. The Lt. Governor said any such plan was "outrageous" and "made [his] blood boil." The powerful state executive called on the Texas Attorney General to file a lawsuit against the BLM to blunt any federal designs for uncompensated "confiscation" of property.
"The federal government's history of arrogant overreach is approaching a new low with word the Bureau of Land Management is threatening to confiscate up to 90,000 acres of Texas land without compensation," Dewhurst said. "This is a federal land-grab, pure and simple and the BLM has done it before."
Dewhurst touted his credentials on the matter, citing direct involvement in the 2000 Red River Boundary Compact during his time as the Texas Land Commissioner. The Lt. Governor directly challenged the legality of the BLM to inject itself in an ongoing dispute between states.
The Lieutenant Governor's statement follows recent, exclusive commentary offered to Breitbart Texas from Texas Attorney General Greg Abbott that any action on the part of the BLM to invalidate private property claims will likely lead to a federal lawsuit.

"If I have to, I will make this our 31st lawsuit against the Obama Administration," Abbott told Breitbart Texas.
The Texas Attorney General's Office released a letter submitted to BLM Director Neil Kornze on April 22 demanding more information on any existing plans to stake federal claims to private lands. General Abbott particularly inquired as to what "procedural due process" would be afforded to land owners in the BLM's crosshairs.
Current BLM documents obtained by Breitbart Texas indicate that a final decision as to whether the tracts of land along the Red River will not be rendered until mid-2017.
"The Red River is a popular recreation area for Oklahomans and Texans alike," the BLM document states. "Portions of these lands are managed by the BLM and also have values as critical habitat for threatened and endangered species."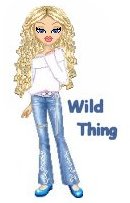 Wild Thing's comment..........
I am so glad Abbott and Dewhurst are speaking out about this.
Posted by Wild Thing at April 23, 2014 12:47 AM
---
Comments
I understand that in football the Sooners and Longhorns are enemies but in terms of land grabs, well, I hear the Okie militia will be deploying to make a stand?! My money is on the Lone Star & Okie shooters Wild Thing, and how does one say "Make my day?" in Choctaw?
Posted by: darthcrUSAderworldtour07 at April 23, 2014 07:01 PM
---
When the Okie militia deploys to defend their brother and sister Texans they'll be flying the Alamo flag that states COME AND TAKE IT...
Posted by: darthcrUSAderworldtour07 at April 23, 2014 07:07 PM
---