« 10 Reasons to Adopt a Cat! | Main | Total Idiots! GOP Leadership Plotting to Pass Amnesty in August, May Put AZ, TX in Play for Dems »
April 28, 2014
Obama Demands Higher Electricity Costs – Claims U.S. Families Have Paid Too Little For Electricity For Too Long

Obama Demands Higher Electricity Costs – Claims U.S. Families Have Paid Too Little For Electricity For Too Long

The studies -which have previously been highly accurate- now show that electricity prices will soon double. They have risen 30% since President Obama took office. The average family electricity bill is anticipated to be $600/monthly, by the end of Obama's term…

As temperatures plunged to 16 below zero in Chicago in early January and set record lows across the eastern U.S., electrical system managers implored the public to turn off stoves, dryers and even lights or risk blackouts.
A fifth of all power-generating capacity in a grid serving 60 million people went suddenly offline, as coal piles froze, sensitive electrical equipment went haywire and utility operators had trouble finding enough natural gas to keep power plants running.
The wholesale price of electricity skyrocketed to nearly $2 per kilowatt hour, more than 40 times the normal rate. The price hikes cascaded quickly down to consumers. Robert Thompson, who lives in the suburbs of Allentown, Pa., got a $1,250 bill for January.
"I thought, how am I going to pay this?" he recalled. "This was going to put us in the poorhouse."

The bill was reduced to about $750 after Thompson complained, but Susan Martucci, a part-time administrative assistant in Allentown, got no relief on her $654 charge. "It was ridiculous," she said.
The electrical system's duress was a direct result of the polar vortex, the cold air mass that settled over the nation. But it exposed a more fundamental problem. There is a growing fragility in the U.S. electricity system, experts warn, the result of the shutdown of coal-fired plants, reductions in nuclear power, a shift to more expensive renewable energy and natural gas pipeline constraints. The result is likely to be future price shocks. And they may not be temporary.
One recent study predicts the cost of electricity in California alone could jump 47% over the next 16 years, in part because of the state's shift toward more expensive renewable energy.
"We are now in an era of rising electricity prices," said Philip Moeller, a member of the Federal Energy Regulatory Commission, who said the steady reduction in generating capacity across the nation means that prices are headed up. "If you take enough supply out of the system, the price is going to increase."
In fact, the price of electricity has already been rising over the last decade, jumping by double digits in many states, even after accounting for inflation. In California, residential electricity prices shot up 30% between 2006 and 2012, adjusted for inflation, according to Energy Department figures. Experts in the state's energy markets project the price could jump an additional 47% over the next 15 years.
The problems confronting the electricity system are the result of a wide range of forces: new federal regulations on toxic emissions, rules on greenhouse gases, state mandates for renewable power, technical problems at nuclear power plants and unpredictable price trends for natural gas. Even cheap hydro power is declining in some areas, particularly California, owing to the long-lasting drought.
"Everywhere you turn, there are proposals and regulations to make prices go higher," said Daniel Kish, senior vice president at the Institute for Energy Research. "The trend line is up, up, up. We are going into uncharted territory."

For complete article just click here......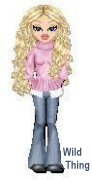 Wild Thing's comment............
Morons voted for Obama, IMO they should be the ones to pay for all expenses he causes all of us. It won't happen but it would be justice.
Posted by Wild Thing at April 28, 2014 12:45 AM
---
Comments
This is what those idiots voted for.
Posted by: BobF at April 28, 2014 09:22 AM
---