« 1,200 Students Petition to Block Michelle Obama at Topeka Graduation | Main | Disgusting Senator Jeff Flake (R-AZ) Says He Agrees With Jeb Bush on Amnesty »
April 22, 2014
Obama Admin Wants To Force Companies To Hand Over Employees Personal Info To Union Organizers

Obama Admin Wants To Force Companies To Hand Over Employees Personal Info To Union Organizers

The Obama administration is poised to change regulations to allow for union "ambush elections" in which workers have less time to decide whether or not to join a union — and in which workers' phone numbers and home addresses are provided to unions.
The administration's National Labor Relations Board's (NLRB) proposed rules would allow for union elections — in which workers at a company vote whether or not to unionize — to be held 10 days after a petition is filed. And what, exactly, would be happening to the unions during those 10 days? The new rules require employers to disclose workers' personal information, including phone numbers, home addresses, and information about when they work their shifts.

Insiders close to the situation believe the new rules will almost certainly go into effect with few or no fundamental changes.
"The members of the Board went through two days of grueling hearings that went into the evening. They asked plenty of probing questions. But I wonder if any minds were changed at all," Workforce Fairness Institute spokesman Fred Wszolek, who recently testified at an NLRB hearing in opposition to the rule, told The Daily Caller.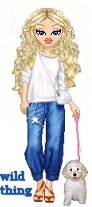 Wild Thing's comment...........
More of Obama and his people wanting control over American citizens lives.
Posted by Wild Thing at April 22, 2014 12:45 AM
---