« Admiral Says Obama Told Military Leaders: Accept Gays In Military Or Step Down | Main | Terrible!!! Air Force Removes Bible From POW/MIA Missing Man Table Display at Patrick Air Force Base in Florida »
April 01, 2014
Non Conservative Chris Christie Defends Gushing Over Obama Says He Would Do It Again
Non Conservative Chris Christie Defends Gushing Over Obama Says He Would Do It Again
New Jersey Gov. Chris Christie, who's considering a 2016 White House run, listed some names for "good" potential Republican presidential candidates, including two non-governors.
In an interview to air Monday night on Fox News Channel, Christie also hit back at critics who blasted him for appearing too close with President Barack Obama after Superstorm Sandy, which came just days before the 2012 presidential election. [...]
One reason why some Republicans are hesitant to back Christie stems from his open embrace of Obama right after Superstorm Sandy demolished parts of the Jersey Shore in late October 2012. Christie's praise of the President–about a week before Election Day–infuriated many Romney loyalists who argue Christie helped bolster Obama's appearance before voters went to the polls.
"First of all there was not one person with possible exception of Paul Ryan in American who worked harder for Mitt Romney," Christie said. "I was the first governor to come out and endorse him in fall of 2011, I traveled to 26 states for him."
"So some people have…a very short memory. Fortunately, Mitt Romney doesn't," Christie continued. "And the fair people don't. When that crisis hit, I was asked, has the President been responsive? Has the President been there to help your people? And my answer was yes. And Megyn if I had to do it again I would say the exact same thing because it was the honest answer."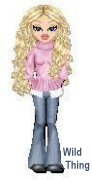 Wild Thing's comment.........
I really have zero respect for this jerk Chris Christie.
Posted by Wild Thing at April 1, 2014 12:50 AM
---
Comments
If him or Jeb Bush is on the ticket for 2016, I'm voting 3rd party.
Posted by: BobF at April 1, 2014 09:37 AM
---
I hope he and Jeb Bush split the establishment voting in 2016 and allow a real conservative to win the peimary. I fear however that it will be a repeat of 2008 and 20012 when too many conservatives split the conservative vote and allowed moderates to take the nomination. I won't stay home, but I will vote very pissed off at my choice in the general election.
Posted by: TomR,armed in Texas at April 1, 2014 12:35 PM
---