« Schumer: We'll Have Amnesty in 2014 Thanks to Liberal Republicans | Main | Awesome GOP Rep. Louie Gohmert Strikes a Nerve with Attorney General Eric Holder: "You Don't Want to Go there, Buddy" »
April 09, 2014
Mark Levin Calls Jeb Bush 'Act of Love' Remarks 'Utterly Irresponsible,' 'Typical Liberal Tripe'

Mark Levin Calls Jeb Bush 'Act of Love' Remarks 'Utterly Irresponsible,' 'Typical Liberal Tripe'

On his Monday radio show, conservative commentator Mark Levin criticized former Gov. Jeb Bush (R-FL) for his remarks calling illegal immigration a "act of love" and downplaying the violation of law as being only a misdemeanor.
"I mean, I listen to this," Levin said. "Ladies and gentlemen, do you know how many laws there are out there – federal, state, local laws that are not felonies but are misdemeanors and have a real impact on American citizens? This is an utterly irresponsible statement. Every violation of law is not a felony. And by the way, it's not a felony because Congress said it's not a felony. But it is a misdemeanor. But here we have really typical liberal tripe justifying that which is illegal, justifying that which is destructive."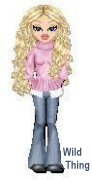 Wild Thing's comment............
At the link........CLICK HERE FOR VIdeo.........Mark speaks about this including his comment. He is so good and I agree with him.
Posted by Wild Thing at April 9, 2014 12:50 AM
---
Comments
So, according to Jeb Bush, Mafia members who are only trying to put food on the table for their children are really committing an "act of love" by their criminal activities. America doesn't need a moron like this as we already have one running the country.
Posted by: BobF at April 9, 2014 06:54 AM
---