« Another Government Grab Battle Waged Against Property Owners In Colorado | Main | IRS Seizing Tax Refunds Of Children, Grandchildren Of Debtors, Decades After Debt »
April 13, 2014
Federal Judge: Eric Holder 'Disrespectful,' and Has Set 'A Dangerous Precedent'
Federal Judge: Eric Holder 'Disrespectful,' and Has Set 'A Dangerous Precedent'

Washington, D.C., federal judge rebuked U.S. Attorney General Eric Holder on Thursday for overstepping his authority and disrespecting the judicial process.
"I regret that, before we voted on the amendment, Attorney General Holder instructed assistant United States attorneys across the nation not to object to defense requests to apply the proposed amendment in sentencing proceedings going forward," Judge William Pryor Jr. said at a public hearing, according to the National Review. "That unprecedented instruction disrespected our statutory role 'as an independent commission in the judicial branch,' to establish sentencing policies and practices under the Sentencing Reform Act of 1984."
Eric Holder pointing at GohmertA day earlier, U.S. Rep. Louie Gohmert, R-Texas, accused Holder of ignoring subpoenas issued by the House Judiciary Committee.
Obama's procrastinator-in-chief had been expected to appear before the Sentencing Commission to defend his breach of protocol, but he never showed up. Since the sentencing guidelines themselves were never at issue, the commission unanimously passed the amendment to reduce non-violent drug dealers' prison terms by 17 percent. But Holder's attempts to sidestep the constitutional process remain a sticking point for Pryor and other critics.
"The law provides the executive no authority to establish national sentencing policies based on speculation about how we and Congress might vote on a proposed amendment," Pryor said, according to The Blaze. "We do not discharge our statutory duty until we vote on a proposed amendment, and Congress, by law, has until Nov. 1 to decide whether our proposed amendment should become effective."

When fellow Commissioner Jonathan Wroblewski tried to defend Holder by calling his behavior was lawful and respectful, Chief Judge Rosario Hinojosa rebuffed him, accusing Holder of setting "a dangerous precedent."
"For those committed to the rule of law, the question…it's whether the Attorney General, the chief law enforcement officer in the United States, is committed to following the law as it exists, or instead, as he wants and speculates it might become," Georgetown law professor William G. Otis said in a statement, National Review reported.
Rest assured, Holder's role as an administration lightning rod will not soften any time soon.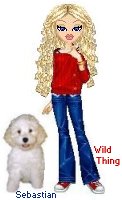 Wild Thing's comment...........
Holder and Obama have plotted destruction of the USA since day one.
Posted by Wild Thing at April 13, 2014 12:50 AM
---
Comments
Holder is a Constitution hater, an America hater, a racist and a Marxist. Nothing else need be said.
Posted by: TomR,armed in Texas at April 13, 2014 02:16 PM
---