« Gov. Rick Perry rips 'out-of-control' federal government over Texas land dispute | Main | House Speaker John Boehner Mocks Fellow Republicans for Not Wanting to Pass an Immigration Reform Bill – Video (shameful) »
April 25, 2014
Disgrace: Phoenix VA Dumps Sick Veterans Into 'Secret Waiting Lists,' Some Die of Negligence
There is a problem going on down at the VA department in Phoenix, AZ. Approximately 40 vets have unnecessarily died, while waiting in line for services at the Phoenix VA.
At least 40 U.S. veterans died waiting for appointments at the Phoenix Veterans Affairs Health Care system, many of whom were placed on a secret waiting list. The secret list was part of an elaborate scheme designed by Veterans Affairs managers in Phoenix who were trying to hide that 1,400 to 1,600 sick veterans were forced to wait months to see a doctor, according to a recently retired top VA doctor and several high-level sources ... Internal e-mails obtained by CNN show that top management at the VA hospital in Arizona knew about the practice and even defended it. Dr. Sam Foote just retired after spending 24 years with the VA system in Phoenix. The veteran doctor told CNN in an exclusive interview that the Phoenix VA works off two lists for patient appointments: There's an "official" list that's shared with officials in Washington and shows the VA has been providing timely appointments, which Foote calls a sham list. And then there's the real list that's hidden from outsiders, where wait times can last more than a year.

So this branch of the VA operated an off-the-books list in order to mask atrocious realities and deflect public scrutiny.
According to Foote, the elaborate scheme in Phoenix involved shredding evidence to hide the long list of veterans waiting for appointments and care. Officials at the VA, Foote says, instructed their staff to not actually make doctor's appointments for veterans within the computer system.
Instead, Foote says, when a veteran comes in seeking an appointment, "they enter information into the computer and do a screen capture hard copy printout. They then do not save what was put into the computer so there's no record that you were ever here," he said.
According to Foote, the information was gathered on the secret electronic list and then the information that would show when veterans first began waiting for an appointment was actually destroyed...Foote adds that when veterans waiting on the secret list die, they are simply removed...Foote said that the number of dead veterans who died waiting for care is at least 40.

They went to great lengths to avoid keeping accurate records, and when veterans died of neglect, their secret files simply disappeared. Their paper trail was destroyed.

"That hard copy, if you will, that has the patient demographic information is then taken and placed onto a secret electronic waiting list, and then the data that is on that paper is shredded," Foote said.
"So the only record that you have ever been there requesting care was on that secret list," he said. "And they wouldn't take you off that secret list until you had an appointment time that was less than 14 days so it would give the appearance that they were improving greatly the waiting times, when in fact they were not."
Foote estimates right now the number of veterans waiting on the "secret list" to see a primary care physician is somewhere between 1,400 and 1,600.

"I feel very sorry for the people who work at the Phoenix VA," said Foote. "They're all frustrated. They're all upset. They all wish they could leave 'cause they know what they're doing is wrong.
"But they have families, they have mortgages and if they speak out or say anything to anybody about it, they will be fired and they know that."
Several other high-level VA staff confirmed Foote's description to CNN and confirmed this is exactly how the secret list works in Phoenix.
Foote says the Phoenix wait times reported back to Washington were entirely fictitious. "So then when they did that, they would report to Washington, 'Oh yeah. We're makin' our appointments within -- within 10 days, within the 14-day frame,' when in reality it had been six, nine, in some cases 21 months," he said.
November: A dire situation in South Carolina
Please CONTINUE READING ARTICLE CLICK HERE.............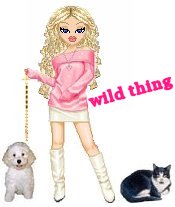 Wild Thing's comment............
This is horrible and unforgivable.
I do know from many Veterans that may vary from hospital to hospital and clinic to clinic. And there are some really good ones, but again I have also heard from Veterans over the years of nightmare stories from them of really horrible treatment and wrong medicine given, long waiting times etc.
Posted by Wild Thing at April 25, 2014 12:45 AM
---
Comments
The only question I have is if they're that sick, why didn't they go see a doctor on their own rather than wait for the VA? Forty died waiting on getting an appointment? If the Illegals and welfare crowd can find free medical, surely a Veteran can?
Posted by: BobF at April 25, 2014 06:54 AM
---
I know that for some clinics at the Dallas VA the waits can be 6 -8 months. The system is overloaded, but it has been for 42 years I know of. It is wise to have an alternate plan instead. I have Medicare, but fewer physicians are taking it. obamacare will make everything worse and increase the numbers trying to use the VA system. obamacare is also stealing $700B from Medicare over the next 10 years, so Medicare will have to cut back oin it's payment to doctors so evn more doctors will opt out. Things looking bad in the near future.
Posted by: TomR,armed in Texas at April 25, 2014 12:22 PM
---