« Over 90 Percent of New York Gun Owners Refusing To Register Their Firearms As Required By New Gun Control Law | Main | Another Government Grab Battle Waged Against Property Owners In Colorado »
April 13, 2014
BLM Will Release Confiscated Cattle To Rancher
A deal has been reached between Bundy family leaders and the BLM, but not without some very tense moments.
Armed Bundy family leaders met with BLM officers Saturday afternoon in Mesquite to discuss the fate of the Bundy's cattle that the feds removed from BLM land, over the past week. The cattle are being held at a holding area in Mesquite.
Prior to the meeting, hundreds of protesters, some armed, tried storming the BLM's cattle gate, but weren't successful. The crowd was urged to wait 30 minutes and give both sides a chance to talk. An agreement was reached that the cattle will be released to the Bundy family later Saturday.
At one point, I-15 was closed in both directions, about seven miles south of Mesquite, because protesters had blocked the freeway. Nearly two dozen police officers and a SWAT unit were at the scene to keep the peace and assist the BLM enforcement officers to safely leave the area.
Protesters have been gathering all week in support of Bundy, who has been locked in a legal battle for the past 20 years over grazing rights with the federal government
It was announced Saturday morning that Sheriff Douglas Gillespie, Bundy and the BLM were able to reach an agreement over the cattle the BLM has already removed from the federal property.
The agency said it is concerned about the safety of its employees and the public. Earlier this week, BLM officers and supporters of the Bundy family were involved in a scuffle. Cliven Bundy's son, Ammon Bundy, was tased twice by federal agents. Another woman said she was thrown to the ground by an officer.
With more Bundy supporters pouring in from around the country, safety concerns began to grow.
Sheriff Gillespie has been negotiating with Bundy behind the scenes for months and reached a tentative agreement Friday night, though Bundy insisted the sheriff come to his ranch to finalize the arrangement face-to-face.
In its statement, the BLM said its actions this past week were progress in enforcing two court orders to remove the trespassing cattle from public land.
The agency director also asked that everyone involved in the dispute remain peaceful and law-abiding.
The BLM had offered to pay Bundy for the cattle already confiscated, sources said, but the protesters wanted the cattle returned to Bundy.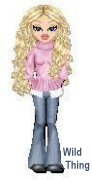 Wild Thing's comment...........
The people have spoken. I hate so much that this ever had to happen. The support was huge for the family and I am sooooo glad.
Posted by Wild Thing at April 13, 2014 12:45 AM
---
Comments
I could feel somewhat for the cops and federal agents. But after seeing video of the thuggish action by some of the feds I don't sympathize for them. They represent a bully regime and that regime is driving America toward a revolution.
Posted by: TomR,armed in Texas at April 13, 2014 01:56 PM
---