« IRS Agents Who Didn't Pay Their Taxes Receive Big Bonuses (Video) | Main | Hundreds of protesters in Manila yesterday in opposition to Obama's upcoming visit to the Philippines »
April 23, 2014
BLM Seizes Texas Rancher's Land – Without Any Compensation (Video)
BLM Seizes Texas Rancher's Land – Without Any Compensation
The Bureau of Land Management seized 140 acres from Texas Rancher Teddy Henderson. Henderson says the government did not pay him a dime for it. Henderson told Greta Van Susteren he was ordered to continue to make monthly payments on the land, even though he no longer owned it.
Texas AG Greg Abbott addressed BLM's intent of confiscating another 90,000 acres telling them, "Come and Take It!"

BLM Eyes 90,000 Acres of Texas Land

After the recent Bundy Ranch episode by the U.S. Bureau of Land Management (BLM), Texans are becoming more concerned about the BLM's focus on 90,000 acres along a 116 mile stretch of the Texas/Oklahoma boundary. The BLM is reviewing the possible federal takeover and ownership of privately-held lands which have been deeded property for generations of Texas landowners.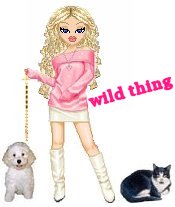 Wild Thing's comment..........
Our country is going insane.
Posted by Wild Thing at April 23, 2014 12:55 AM
---
Comments
All of a sudden BLM is getting landgrab hungry. I wonder if that coincides with their arming and armoring of agents. The entire fed govt. under obama is becoming more oppressive. Buy more ammo.
Posted by: TomR,armed in Texas at April 23, 2014 02:03 PM
---