« Mark Levin Calls Jeb Bush 'Act of Love' Remarks 'Utterly Irresponsible,' 'Typical Liberal Tripe' | Main | Mark Levin on Obama : This Man Is a Disgrace!! »
April 09, 2014
Awesome GOP Rep. Louie Gohmert Strikes a Nerve with Attorney General Eric Holder: "You Don't Want to Go there, Buddy"

When Gohmert was questioning Holder today on Capitol Hill, he mentioned that Holder didn't seem to care he was held in contempt of Congress for not providing evidence in the "Fast & Furious" Gun-running scandal. Holder's response was to say disrespectfully, "You don't want to go there, buddy. You don't want to go there, okay?"
Gohmert shot back, "I don't want to go there?"
Holder: "No!"
Holder explained that Gohmert should not assume being held in contempt was not a big deal to him. Gohmert made clear that people are "known by our fruits" – and said Holder has still never turned over the documents for which he was held in contempt!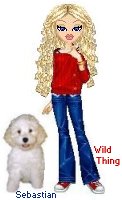 Wild Thing's comment...........
Love Gohmert.
Posted by Wild Thing at April 9, 2014 12:55 AM
---
Comments
Gohmert bitch slapped him big time. Got him once and then hit him with a big followup after his answer.
Posted by: BobF at April 9, 2014 06:51 AM
---