« BLM Will Release Confiscated Cattle To Rancher | Main | Federal Judge: Eric Holder 'Disrespectful,' and Has Set 'A Dangerous Precedent' »
April 13, 2014
Another Government Grab Battle Waged Against Property Owners In Colorado

Another Government Grab Battle Waged Against Property Owners In Colorado

Andy and Ceil Barrie have been battling the Summit County commissioners who decided to seize the Barrie's property. Similar to the Bundy Ranch battle in recent news, these government officials give lame excuses to justify their unconstitutional property grabs. This constant overreach at the hands of bureaucracies are an assault against American taxpayers, along with an assault against our constitutional rights in the pursuit of happiness (granted to us by our Creator).

BRECKENRIDGE, Colo. – "They're spending us to death," said landowner Andy Barrie.
He is not talking about property taxes, inflation or even the cost of skiing in glitzy ski country. Rather, he's talking about the legal fight he and his wife have been waging to save their pristine piece of mountain property — with breathtaking views of Colorado's high country — from being taken over by the county through eminent domain.
Their battle is a unique test of private property rights. [...]
The isolated parcel is surrounded by 2.2 million acres of White River National Forest, and is essentially an island of private property. It includes an old mining cabin, an outhouse and a shuttered gold mine. The area is popular with hikers.
The couple's trouble started when the U.S. Forest Service took them to task for using a utility vehicle to drive from their main residence to their cabin. They say they never went off-road, and petitioned for the path to be declared a county road.
The county, though, responded by trying to buy the Barries' higher-elevation property in order to protect and preserve it as open space. The Barries, who never had any plans to develop it, did not want to sell.
That's when the county pulled their trump card.
Unbeknownst to the Barries, the previous owner had remodeled the cabin without permits. So Summit County commissioners voted to condemn the property for wiring and plumbing (even though the cabin has none) and filed for eminent domain.
"I understand that we are all trying to save these beautiful mountains and make them accessible to everyone, but you know that property has been sitting there since President Garfield signed our land patent, and we're not doing anything bad there," Ceil Barrie said.
Last week, the two sides participated in required, formal mediation with a judge. Summit County, which refused interview requests, released a statement saying: "Both parties engaged in productive negotiations in pursuit of a voluntary settlement regarding the purchase. … We are optimistic that a resolution will be reached within a matter of weeks, if not days."
The Barries' hopes are dimming. Asked if recent mediation pointed to a way for the Barries to keep the land in the family name and avoid eminent domain, Andy Barrie responded flatly, "No, they're taking it." [...]

Further, they're concerned that should Summit County seize control of their 10-acre tract, the county will simply trade the property with the U.S. Forest Service for valuable land closer to town.
"They collude together to basically screw up their citizens. ... Sooner or later, we're going to run out of money, but we wanted to fight the good fight and let people know our story and what their government is up to," Andy Barrie said.
Fox News checked with the White River National Forest division of the U.S. Forest Service about the Barries' case. Spokesman Bill Kight said via email: "In the case of this or any on-going legal matter (including eminent domain petitions) with any federal, state, county or local government the Forest Service will not be issuing any statement during such legal proceedings."
The Barries have spent more than $75,000 to date. The mediation judge recently advised them the financial figure could double in the coming months.
"I even promised my daughter she could get married up here, and now all that's gone," Andy Barrie said.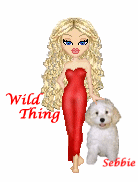 Wild Thing's comment..........
This additional LINK is also about this family and it has a lot of photos you can see as well.
Posted by Wild Thing at April 13, 2014 12:47 AM
---
Comments
Among the natural rights of the colonists are these: First a right to life, secondly to liberty, and thirdly to property; together with the right to defend them in the best manner they can.
Samuel Adams
Our natural right to property in this country has ceased to exist a long time ago. We're nothing but renters of property who pay a rent in the form of taxes to be on their property. You and I have no say what we can and can't do on the property we pay taxes on.
Posted by: BobF at April 13, 2014 08:17 AM
---
Govt at all levels is too damn large and too damn imposing. Emminent domain is to be used very sparingly, when absolutely necessary and with fair compensation. An ATV on an old mining trail does not seem like only when necessary. This smells of govt bullying.
Posted by: TomR,armed in Texas at April 13, 2014 02:09 PM
---