« Rep. Louie Gohmert (TX-01) on Speaker Boehner's Immigration Comments | Main | 10 Reasons to Adopt a Cat! »
April 27, 2014
Actor Tim Allen Slams Socialist CA And Obama Integrity - Good for Tim!
Actor Tim Allen Brings Benghazi To His TV Show, Slams Socialist CA And Obama Integrity
"Last Man Standing" star Tim Allen really is a conservative – he doesn't just play one on TV.
And it showed his week.
When Allen appeared on "Jimmy Kimmel Live" Wednesday to plug his show's season finale in a fellow ABC venue, his comic intro was a literal man-on-the-street bit about the "socialist" state of California has made itself a magnet for the professionally homeless.
And "Last Man Standing" lines are some of the few places keeping the Benghazi terror attack in the popular mind. A textbook moment came early in Friday's finale during a set up about individual responsibility — one line of dialogue that probably touched more Americans than 100 Republican National Committee paid ads.
"It's called integrity," Allen's character says. "Something Obama doesn't have with that Benghazi thing." It sounds ham-handed on its own like that, but it's so blended so smoothly into the scene that it comes off as laugh line – not a just a joke, not just a jibe, but a barbed point honed sharp by humor.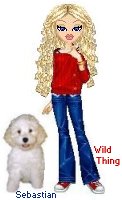 Wild Thing's comment...........
Thank you Tim Allen.
Posted by Wild Thing at April 27, 2014 12:55 AM
---
Comments
Posted by: BobF at April 27, 2014 07:46 AM
---
"What difference does it make?" in reference to that Benghazi thing? On 9-11 the world's supposed SUPER POWER stood by a few years ago and watched FOUR AMERICANS get murdered by Islamofascist thugs... And did not act, nor respond, nor retaliate! One man was noticing this: Vlad Putin!
Posted by: darthcrUSAderworldtour07 at April 27, 2014 06:31 PM
---
And our Caesar in Chief is FOOL MAN!
Posted by: darthcrUSAderworldtour07 at April 27, 2014 06:35 PM
---