« A Happy Holy Easter to Each of You | Main | Obama Admin Wants To Force Companies To Hand Over Employees Personal Info To Union Organizers »
April 21, 2014
1,200 Students Petition to Block Michelle Obama at Topeka Graduation
1,200 Students Petition to Block Michelle Obama at Topeka Graduation

Michelle Obama's attendance at the Topeka, Kansas graduation is drawing complaints.
1,200 students have signed a petition to block the First Lady from attending.

If expanding the guest list to include Michelle Obama at graduation for high school students in the Kansas capital city means fewer seats for friends and family, some students and their parents would prefer the first lady not attend.
A furor over what the Topeka school district considers an honor has erupted after plans were announced for Obama to address a combined graduation ceremony for five area high schools next month an 8,000-seat arena. For some, it was the prospect of a tight limit on the number of seats allotted to each graduate.
For others, it was the notion that Obama's speech, tied to the 60th anniversary of the U.S. Supreme Court's decision in Brown v. Board of Education outlawing segregation in schools, would overshadow the student's big day.
'I'm a single mother who has raised him for 18 years by myself,' said Tina Hernandez, parent of Topeka High School senior Dauby Knight. 'I've told him education is the only way out. This is one of the biggest days of their lives. They've taken the glory and shine from the children and put on Mrs. Obama. She doesn't know our kids.'
Hernandez was among the parents and students who spoke Thursday at a school board meeting and urged district officials to reconsider their decision to invite Obama. Ron Harbaugh, spokesman for the Topeka school district, said Friday discussions were under way to work out the logistics and planning for the event, including how many tickets each family would be allotted.
'We will have a clearer picture of what's going on,' Harbaugh said.
Harbaugh said officials asked the president or first lady to speak at graduation as a tie-in with the anniversary of the Brown decision, which outlawed school segregation. The district plans to place a priority on seating students and their families, and could broadcast the event to an overflow room at a hotel adjacent to the graduation arena for those unable to find a seat inside.
That's not good enough for Taylor Gifford, 18, who started an online petition on Thursday evening to urge the district to reconsider its plans. She and the more than 1,200 people who had signed it expressed concern that Obama's visit would limit the seating options for family and friends.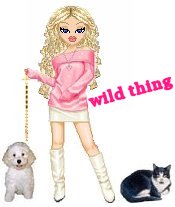 Wild Thing's comment..........
I agree with the students. for Michelle to but in on their special day is wrong especially if it means the students family and friends cannot attend. Plus putting the attention on being about Michelle is sickening, the kids deserve better then that ..........it is their day not hers. Her speech will be all about her agenda......progressive BS.
Posted by Wild Thing at April 21, 2014 12:55 AM
---
Comments
With Obama there, their graduation will become a political dog & pony show. Combining five high schools together for this circus sideshow takes away from the pride each student has for their individual school.
Posted by: BobF at April 21, 2014 09:13 AM
---