« Obama Skips National Security Team Meeting on Russia | Main | Obama Administration to Distribute 13,000 Armored Mine-Resistant Vehicles to Police Units Around the US »
March 02, 2014
US Army Must Shed 6 Brigade Combat Teams To Meet Proposed Budget Cuts

Army Must Shed 6 Brigade Combat Teams To Meet Proposed Budget Cuts

The Pentagon's fiscal 2015 defense budget proposal will cost the Army another six combat units, shrinking the active force to 28 brigade combat teams by 2019.
Prior to Defense Secretary Chuck Hagel's Feb. 24 announcement, the Army was already on track to shrink to 490,000 soldiers. The force reduction will eliminate about a dozen BCTs, bringing the active force down to 32 BCTs by early 2016.
This latest round of budget cuts will force the Army to cut another four active BCTs as well as two combat aviation brigades, according to an Army official with knowledge of the plan.
The end strength announcement was part of the larger budget roll out that Congress still needs to sign off on before President Obama can approve it.
In addition to combat brigades, the Army would also have to cut up to 20,000 soldiers from combat support units, an Army source who asked to remain anonymous told Military.com.
The Army currently numbers just over 520,000 soldiers. Cutting the active force to a size of 440,000 to 450,000 would shrink the Army to the smallest it has been since before World War II.
Despite its reduced size, more than 10 years of war have made the Army effective at organizing potent force packages to respond to a wide range of battlefield challenges, the Army official said.
And with the war in Afghanistan drawing to a close, the Army is returning to a contingency-response mind-set.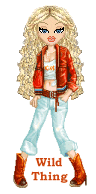 Wild Thing's comment.............
More weakening of our military because of Obama.
Posted by Wild Thing at March 2, 2014 12:50 AM
---
Comments
In the meantime, the Russian bear is hungry and on the move.
Posted by: BobF at March 2, 2014 08:09 AM
---
It's like they're trying to punish those who join the military.
Posted by: BobF at March 2, 2014 08:11 AM
---
This is NOT going to go well for the United States for the future world state of affairs foreign and domestic.
There be coming a BIG ka-boom.
Posted by: Heltau at March 2, 2014 03:59 PM
---