« Gov. Rick Perry on Hannity Last Night | Main | No One Wants It! So Obama Is Begging and Extending more time to sign up for his socialized medicine deathcare! »
March 26, 2014
Steny Hoyer To House Dems: You Must "Embrace" Obamacare (socialized medicine), "It's the democrats Bill"

Steny Hoyer To House Dems: You Must "Embrace" Obamacare (socialized medicine), "It's the democrats Bill"
House Democrats own ObamaCare and they'll run on it aggressively ahead of November's elections, House Minority Whip Steny Hoyer (D-Md.) said Tuesday.
"The fact is that the Affordable Care Act [ACA] is our bill," he said during a press briefing in the Capitol. "We think it's good for America. We supported it, and we still do. … And I urge my members to go out and embrace it.
"Now we can … shuck and jive and, you know, bob and weave and duck and hide," he added, "[but] I don't think that works."
Republicans are hoping the troubles that have plagued President Obama's healthcare reform law – particularly the botched rollout of the administration's online insurance menu – will pay dividends at the polls, and they've focused intently on the law as a Democratic liability with voters.
GOP leaders were energized by this month's special election victory in Florida, where Republican David Jolly defeated Democrat Alex Sink in a contest where her support for the healthcare law became a central issue.
"If you're a Democrat in one of those crossover seats, I'd be panicked this morning, because their playbook they've given [Democrats] is to run on ObamaCare," Rep. Greg Walden (Ore.), head of the National Republican Congressional Committee said after Jolly's win. "Go support the president and go support ObamaCare, and they tried that out and it failed."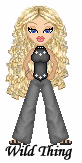 Wild Thing's comment...........
Go for it and yessss it sure as hell is the democrats bill. Go out and embrace Obama and Obamacare, your socialized medicine and we do NOT want any part of .
Posted by Wild Thing at March 26, 2014 12:45 AM
---