« Obamacare Architect: 'Be Prepared to Kiss Your Insurance Company Good-Bye Forever' | Main | Gun Group Says "Bring It On" As Fears Grow Of Confiscation, Arrests »
March 05, 2014
Sen. Ted Cruz Opposes Debo Adegbile's Nomination to Head DOJ Civil Rights Division
Sen. Ted Cruz Opposes Debo Adegbile's Nomination to Head DOJ Civil Rights Division

Sen. Ted Cruz (R-Texas) on Tuesday took a strong stance against President Barack Obama's nominee to head the Justice Department's Civil Rights Division, calling the nomination "insulting to law enforcement officers everywhere."
Cruz's opposition to Debo Adegbile's nomination stems from the man's time with the NAACP Legal Defense Fund. During that time, Adegbile volunteered to advocate for Mumia Abu-Jamal, who was convicted of murdering Philadelphia police officer Daniel Faulkner in 1981. As Townhall's Katie Pavlich notes, attorneys with the NAACP Legal Defense Fund were able to get Abu-Jamal's death sentence overturned.
"Mr. President, this is insulting to law enforcement officers everywhere. I stand with the Fraternal Order of Police in opposition to Debo Adegbile," Cruz said from the Senate floor Tuesday.
After running through some of the details of the Abu-Jamal case, Cruz argued Adegbile took part in "extreme and radical advocacy" rather than legal representation.
"They even went so far as to travel to France to hold multiple rallies for Abu-Jamal," he said. "This prompted the House of Representatives in 2006 to vote 368-31 to condemn the murder of Officer Daniel Faulkner."
"After fanning those flames of racial tension in the court of public opinion, Adegbile pressed aggressive arguments on race in our courts of law. Thankfully, states and federal courts rejected those arguments," Cruz added.

The Texas Republican noted several times that the Fraternal Order of Police also strongly oppose the Adegbile's nomination. The FOP sent a blistering letter to President Obama back in January expressing their disgust.
"We all should agree that violent criminals should be punished and we all should agree that those who go out of their way to celebrate, to lionize, convicted cop killers are not suitable for major leadership roles at the Department of Justice," Cruz said.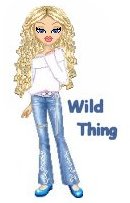 Wild Thing's comment..............
Obama has disgraced this country.
Posted by Wild Thing at March 5, 2014 12:45 AM
---
Comments
Only the Obama Regime would appoint a defender of cop killers.
Posted by: BobF at March 5, 2014 07:19 AM
---
obama doesn't give a shit about the Rule of Law and it's defenders. I just wish the Repubs had the gonads to impeach this Marxist, muslim, racist, gay bastard.
Posted by: TomR,armed in Texas at March 5, 2014 11:03 AM
---