« Israeli Defense Minister: Obama projects "Weakness"; Israel can't rely on US to deal with Iran | Main | Obama : We Will Not Engage Russia Militarily »
March 19, 2014
Rhode Island Dems May Revive Bill To Ban Sale of All Semi-Automatic Guns

Rhode Island Dems May Revive Bill To Ban Sale of All Semi-Automatic Guns
PROVIDENCE, R.I. (AP) — The debate over gun control is returning to the Rhode Island Statehouse, but it's unclear if anything has changed from last year, when a proposal to ban the sale of semi-automatic weapons fell flat.
Gun rights supporters say they'll gather at the capitol Tuesday as lawmakers review legislation that would ban the sale of semi-automatic firearms. The bill was first introduced last year following the 2012 Newtown, Conn., school shooting.
Supporters say restrictions on the weapons would reduce the risk of a mass shooting as well as more common acts of gun violence. But gun rights supporters say the proposal would infringe on Second Amendment rights and do little to address the problem of gun crime.
Lawmakers will also review legislation to ban large-capacity magazines.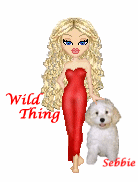 Wild Thing's comment.............
"Arms in the hands of citizens may be used at individual discretion in private self defense."- John Adams
Posted by Wild Thing at March 19, 2014 12:55 AM
---
Comments
Doesn't anyone KNOW what infringed means any more?
Posted by: Heltau at March 19, 2014 11:26 PM
---