« Afghanistan-Iraq Vets Prefer George W. Bush over Obama by Two to One Ratio | Main | No Way, Forget about it GOP!!! GOP donors reportedly working to draft Jeb Bush for 2016 presidential run »
March 30, 2014
Republican Rep. Duncan Hunter slams reported proposal to ban tobacco sales on Navy bases, ships
Hunter slams reported proposal to ban tobacco sales on Navy bases, ships

Republican Rep. Duncan Hunter is speaking out against a reported proposal being considered by the Navy to ban the sale of tobacco products on all its bases and ships, calling it a "political decision."
The Military Times reported Monday that Navy officials are considering removing tobacco from all retail outlets, including exchange-operated sales venues and Morale, Welfare and Recreation program outlets. Navy commissaries do not sell tobacco products.
Hunter, a Marine veteran who served two tours in Iraq and one in Afghanistan, said in a letter to Secretary of the Navy Ray Mabus he strongly opposes the ban, saying it will limit or restrict service members from purchasing legal products.
"While I recognize the Navy believes removing tobacco products would help in 'maximizing the readiness' of sailors and Marines, it's my belief that the Navy should worry less about intruding on the personal-decision making of these same sailors and Marines, while creating added burdens in the process," Hunter wrote.
Hunter said the decision to ban cigarette sales would be a "political decision to make a point," rather than one that will actually help the troops. He added he thinks that the Navy and Marines Corps should have more pressing issues to attend to than tobacco.

Navy spokeswoman Lt. Cmdr. Sarah Flaherty told the Military Times that there have been discussions about tobacco sales, but that no decision has been made.
The Navy has taken steps in recent years to discourage tobacco sales, such as eliminating sales in its commissaries and removing discounts on tobacco prices in Navy and Marine Corps exchanges in 2012, according to the Military Times.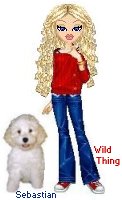 Wild Thing's comment...........

Hunter is right and I agree with what he has said about this.
Posted by Wild Thing at March 30, 2014 12:55 AM
---
Comments
If every adult who uses tobacco in America suddenly quit using it, the impact to our economy would be devastating. Both State and Federal governments depend heavily upon taxes collected on tobacco products. It's estimated that New York along collects over one billion dollars from tobacco taxes. Also, States receive their "tobacco settlement" income which is suppose to go towards tobacco related health expenses but is used for pet projects, which would stop. Tobacco is a two edged sword for governments. The heavily depend upon the tax money it generates but they also have to pay out for the health problems it causes its citizens.
What gets me is it's usually Democrats who rail against big tobacco but they're the ones getting rich off it and the revenue it generates. Before his Global Warming Scam, Al Gore made his millions off tobacco.

Posted by: BobF at March 30, 2014 10:06 AM
---
OK to have Drag Queen contests on post, but no smoking. What would Chesty Puller or George Patton say?
Posted by: TomR,armed in Texas at March 30, 2014 01:12 PM
---