« Syrians To Ukrainians: Don't Listen To Obama When He Says He's Going To Help You | Main | Sen. Ted Cruz Opposes Debo Adegbile's Nomination to Head DOJ Civil Rights Division »
March 04, 2014
Obamacare Architect: 'Be Prepared to Kiss Your Insurance Company Good-Bye Forever'
Obamacare Architect: 'Be Prepared to Kiss Your Insurance Company Good-Bye Forever'

Ezekiel Emanuel, one of the architects behind Obamacare, is now claiming that "insurance companies as we know them are about to die." Critics of President Barack Obama's signature health care law have long alleged that one of the real goals of the law was to put private insurance companies out of business.
"The good news is you won't have insurance companies to kick around much longer. The system is changing," Emanuel writes in an op-ed on New Republic. "As a result, insurance companies as they are now will be going away. Indeed, they are already evolving. For the next few years insurance companies will both continue to provide services to employers and, increasingly, compete against each other in the health insurance exchanges."
Due to Obamacare, "new actors will force insurance companies to evolve or become extinct," he continues. Instead, new groups called "accountable care organizations" (ACOs) must start competing directly in the health care exchanges for exclusive contracts with employers.

The ACOs will have "standardized, guideline-driven care plans for most major conditions and procedures to increase efficiency," says Emanuel, the brother of Obama's former chief of staff and current Chicago Mayor Rahm Emanuel.
"They will have figured out how to harness their electronic medical records to better identify patients who will become sick and how to intervene early as well as how to care for the well-identified chronically ill so as to reduce costs," he notes.
from the New Republic op-ed:
The key skill these ACOs and hospital systems lack—the skill insurance companies specialize in—is the actuarial capacity to predict and manage financial risk. But over the next decade this is something they will develop—or purchase. After all, actuarial science is not rocket science, even if it involves a lot of mathematical equations. And with that skill, ACOs and hospital systems will become integrated delivery systems like Kaiser or Group Health of Puget Sound. Then they will cut out the insurance company middle man—and keep the insurance company profits for themselves. Therefore, increasingly these ACOs and hospital systems will transform themselves into integrated delivery systems, entering insurance exchanges and negotiating with employers, in direct competition with insurance companies.
As the ACOs become more established, Emanuel claims contracts between the health systems and employers will become more common, thus "cutting out the insurance companies."
Once the health systems "make the jump to offering coverage in the exchanges, the health insurance companies will only have a few options if they want to survive, according to Emanuel.
"First, they can refuse to change, in which case they will eventually go out of business," he writes. "Second, they can shift their business to focus on offering services they have expertise in, particularly analytics, actuarial modeling, risk management, and other management services."
Finally, the "third evolutionary path is that health insurance companies may transform themselves into integrated delivery systems."
"So be prepared to kiss your insurance company good-bye forever," Emanuel concludes.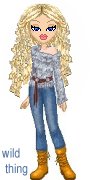 Wild Thing's comment.............
Damn Obama to hell!!!!!!!!!!!!! And all those like this man and others that created this nightmare and want it to happen.
Just what the Communists in Washington want, to destroy a vital industry in America, the insurance industry. Yep, they are attaining their goals. CONTROL, CONTROL, CONTROL.
Posted by Wild Thing at March 4, 2014 12:55 AM
---
Comments
obama wants to control or destroy all free market industries. Insurance, health care, energy, automotive, banking, etc. Soon there will only be govt. controlled institutions rationing and controlling what we can buy. Marxism pure and simple.
Posted by: TomR,armed in Texas at March 4, 2014 11:38 AM
---
Hope Ezekiel Emmanuel enjoys the Soviet stainless steel dentistry and painkillers instead of operations when he's older...
Posted by: Anonymous at March 5, 2014 09:22 PM
---