« Anti-Semitic Obama : US Won't Be Able to Defend Israel If Peace Talks Fail | Main | Obama Gets Lecture On Peace Talks From Netanyahu In White House Meeting »
March 04, 2014
Obama Responds to Putin and Cancels USA's Delegation to Olympic Sochi PARALYMPICS Games

Obama Responds to Putin and Cancels USA's Delegation to Olympic Sochi PARALYMPICS Games

WASHINGTON -- The crisis in Ukraine prompted the White House today to cancel its official delegation to the Paralympic Games in Russia, and the Illinois lawmaker who had planned to lead the delegation issued a statement condemning Russian military actions.
Rep. Tammy Duckworth, an Illinois Democrat who lost both her legs during the Iraq war, expressed support for the U.S. athletes, who will compete in Sochi, Russia, despite the absence of Duckworth and the rest of the presidential delegation.
Her statement said:
"As a member of Congress, it is my first priority to ensure the safety of my constituents and all Americans. I remain appalled by the immoral and illegal actions of the Russian government and believe that there must be consequences for its behavior. The international community must stand together to support the sovereignty of the Ukraine and end the suffering of its people.
"The Paralympic Games are an inspiration to millions of disabled people around the globe and it is tragic that the reckless actions of the Russian government are jeopardizing them. Still, these brave Paralympians have shown tremendous perseverance throughout their entire lives and I know they will make all Americans proud in Sochi."
The Paralympic Games start Friday and run through March 16.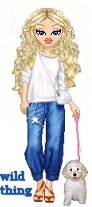 Wild Thing's comment..........
Remember when Carter pulled our athletes out of the Olympics, I have never forgiven him for doing that.
Posted by Wild Thing at March 4, 2014 12:45 AM
---
Comments
I've got one question. She mentions the immoral and illegal actions of Russia...and...Iraq was???
Posted by: BobF at March 4, 2014 09:05 AM
---