« Obama AGAIN rewriting his Obamacare Tax Deadline ( worried about elections) | Main | ObamaCare Is Limiting Lifeguard Hours In Florida »
March 06, 2014
Obama Regime To Make It Harder For U.S. Border Patrol Agents To Use Force To Defend The Border

Obama Regime To Make It Harder For U.S. Border Patrol Agents To Use Force To Defend The Border

On a January night in the Arizona desert, a U.S. Border Patrol agent pursued and killed an illegal immigrant named Gabriel Sanchez.
The border agency said Mr. Sanchez tried to grab the agent's gun, prompting him to shoot. The lawyer representing the victim's family said the circumstances of the shooting remain uncertain. "The only thing we have to speak for the deceased is physical evidence," said Phoenix attorney Daniel Ortega.
The agency, whose ranks have expanded rapidly since the 1990s, faces mounting questions about the use of lethal force. A critical report last year by the Homeland Security Office of Inspector General suggests an urgent need to improve training, strengthen supervision and transform the culture of the Border Patrol.
An official at the Department of Homeland Security said Tuesday that it had addressed some of these concerns, and that more changes may occur.
In congressional testimony last week, Jeh Johnson, the new Homeland Security secretary, said that U.S. Customs and Border Protection, which manages border agents, would announce new policies for the use of force "any day now." Mr. Johnson said he was "interested in reviewing some of the more recent cases myself to ensure that we're getting this right."
Critics of the agency's use of lethal force found new ammunition for their complaints when a highly critical report commissioned by the CBP on border shootings was leaked last week. The report by the Police Executive Research Forum, a Washington-based research group that helps law-enforcement agencies improve performance, said the agency has failed to diligently investigate shooting deaths, according to two government officials who said they had read the report. It also said that agents sometimes stood in front of moving vehicles to justify opening fire on the drivers, and that they confronted, rather than distanced themselves from, rock throwers.
The report recommended that agents refrain from shooting at rock throwers and moving vehicles, according to the two officials. One official said Mr. Johnson was likely to focus his attention on those recommendations in devising a new policy.
A CBP spokesman said the agency "agrees with the spirit and intent" of the report's recommendations and already has begun to take steps to implement most of them.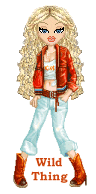 Wild Thing's comment............
They want as many illegals as possible to come to our country and then they will keep pushing their amnesty.
Giving their middle finger to all those good people waiting in line legally to become citizens.
Laws mean nothing to these assholes.
Posted by Wild Thing at March 6, 2014 12:55 AM
---
Comments
Hate to say it but GW Bush didn't do any better with the border. Don't forget about the two border patrol agents his "good friend" Johnny Sutton sent to prison for returning fire upon a drug runner that was shooting at them.
Posted by: BobF at March 6, 2014 09:09 AM
---