« Obama Administration to Distribute 13,000 Armored Mine-Resistant Vehicles to Police Units Around the US | Main | Anti-Semitic Obama : US Won't Be Able to Defend Israel If Peace Talks Fail »
March 03, 2014
Netanyahu vows tough line for White House talks

Netanyahu vows tough line for White House talks

Israel's prime minister headed to Washington on Sunday for a high-stakes meeting with President Barack Obama about U.S.-led Mideast peace efforts, vowing to maintain a tough line in the face of heavy international pressure to begin making concessions to the Palestinians.
Benjamin Netanyahu's defiant tone set the stage for what could be a difficult meeting Monday with Obama. But with the clock ticking toward an April target date for a preliminary agreement, the Israeli leader could soon be forced to begin laying out a clearer vision for a future peace deal with the Palestinians.
Shortly before takeoff, Netanyahu vowed to "stand steadfast" on Israeli interests.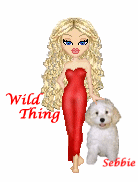 Wild Thing's comment..........
Good stay strong Bibi. Don't let Obama push you around, he is our enemy too.
Posted by Wild Thing at March 3, 2014 12:50 AM
---