« Insurers will see double-digit Obamacare price rises in many states next year | Main | Harry Reid-Controlled Super PAC To Spend $3 Million On TV Ads Attacking The Koch Brothers »
March 22, 2014
Israeli Minister Rips Obama: "U.S. Foreign Policy Is Collapsing All Over The World," Israel Can No Longer Rely On America

Israeli Minister Rips Obama: "U.S. Foreign Policy Is Collapsing All Over The World," Israel Can No Longer Rely On America

Another senior minister in Prime Minister Binyamin Netanyahu's cabinet sharply criticized American foreign policy Tuesday, anonymously joining the open attack by Defense Minister Moshe Ya'alon.
Speaking to journalists in the Knesset, the minister said the Americans' handling of the crisis in Ukraine proved that Israel could no longer rely on the United States. He said it was clear to everyone that the US had never intended to take military action against the Russians.
"The lesson of this crisis screams to the sky," the minister said. "US foreign policy is collapsing all over the world. America showing weakness in Russia has implications on the Palestinian front. Israel cannot be Ukraine. It is ridiculous to hear about American guarantees for Israeli security, which would at best last a few weeks. When we're in danger, they won't be there to defend us. We must be the sole guarantors of Israeli security."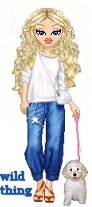 Wild Thing's comment............
God bless Israel and protect her, and God bless Bibi and thank God for his leadership.
Posted by Wild Thing at March 22, 2014 12:55 AM
---
Comments
We must be the sole guarantors of Israeli security."
I'm glad he realized that finally. Unfortunately, that's something we knew since Obama was immaculated into office.
Posted by: BobF at March 22, 2014 09:22 AM
---
I hope obama ejoys his g--damned golfing weekend, the sorry bastard. Actually things may be better off with him not working.
Posted by: TomR,armed in Texas at March 22, 2014 12:43 PM
---