« Putin: Russia and Ukraine "are One Nation, and Kiev (Capital of Ukraine) is the Mother of Russian Cities" | Main | Rhode Island Dems May Revive Bill To Ban Sale of All Semi-Automatic Guns »
March 19, 2014
Israeli Defense Minister: Obama projects "Weakness"; Israel can't rely on US to deal with Iran
Israeli Defense Minister: Obama projects "Weakness"; Israel can't rely on US to deal with Iran

In a wide-ranging discussion reported in the Israeli newspaper Ha'aretz, Israel's plain-speaking defence minister Moshe Ya'alon said Monday that Tehran has the upper hand in nuclear negotiations, and dismissed the idea of Israeli dependence on the United States to lead an action against Iran's nuclear program, saying that Israel can only rely on itself.
"We had thought the ones who should lead the campaign against Iran [would be] the United States," said Ya'alon, speaking during an event at Tel Aviv University. "But at some stage the United States entered into negotiations with them, and unhappily, when it comes to negotiating at a Persian bazaar, the Iranians were better."
If Israel had ever expected the United States to take out Iran's nuclear weapons capability, that is not about to happen, Ya'alon said: "Therefore, on this matter, we have to behave as though we have nobody to look out for us but ourselves."
Ya'alon issued a sharp critique of Washington's attitude toward Iran, suggesting President Barack Obama would prefer to delay any confrontation until it could be passed on to his successor. "People know that Iran cheats," Ya'alon said. "But comfortable Westerners prefer to put off confrontation – if possible, to next year, or the next president. But in the end, it will blow up."
Iran went from being "on its knees" due to economic pressure, sanctions, diplomatic isolation, fear of an internal eruption and worry over military threats, to averting all crises through a clever "smile offensive," Ya'alon said.
"There have been delays in the nuclear program, but the [interim] agreement [signed between Iran and the superpowers in Geneva] is very convenient for the Iranians," Ya'alon said. "They're settling down at the threshold and can decide when to make the breakthrough to a nuclear bomb."
Ya'alon's criticism of Obama's foreign policy went beyond Iran. The defence minister alluded several times during his speech to Washington showing weakness in the world. "The moderate Sunni camp in the area expected the United States to support it, and to be firm, like Russia's support for the Shi'ite axis," Ya'alon said. "I heard voices of disappointment in the region. I was in Singapore and heard disappointment about China getting stronger and the U.S. getting weaker. Look what's happening in Ukraine, where the United States is demonstrating weakness, unfortunately."
An image of "feebleness" and weakness can only damage America's own national security, Ya'alon said. "If you sit and wait at home, the terrorism will come again," he said. "Even if you hunker down, it will come," he added. "I hope the United States comes to its senses. If it doesn't, it will challenge the world order, and the United States is the one that will suffer."
Discussing security ties between Israel and the United States, Ya'alon said that U.S. military aid to Israel needs to be seen in context. "It isn't a favor America is doing, it's in their interest." Israel not only takes from Washington, the minister added — it also gives. "They get quality intelligence and technology," he said. "We invented Iron Dome. The wings of the F-35 stealth fighter – we invented. We invented the Arrow," an anti-ballistic missile.
Ya'alon spoke as world powers and Iran are set to start a new round of talks Tuesday and Wednesday in Vienna over Iran's contested nuclear program. On Sunday, Iranian Foreign Minister Mohammad Javad Zarif predicted that the talks would not produce a final deal.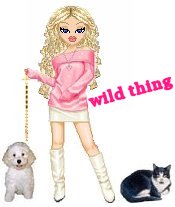 Wild Thing's comment.............
Israel has to look out for themselves, I sure can't blame them for the lack of confidence and trust for Obama.
Posted by Wild Thing at March 19, 2014 12:50 AM
---
Comments
Heck, we don't have confidence and trust in Obama so why should Israel or any other nation.
Posted by: BobF at March 19, 2014 07:04 AM
---
obama is a muslim so he will take the side of Iran in any negotiations.
Posted by: TomR,armed in Texas at March 19, 2014 11:40 AM
---