« Israeli Minister Rips Obama: "U.S. Foreign Policy Is Collapsing All Over The World," Israel Can No Longer Rely On America | Main | Democrats War On The Koch Brothers - Harry Reid Leads Charge Against GOP Donors »
March 23, 2014
Harry Reid-Controlled Super PAC To Spend $3 Million On TV Ads Attacking The Koch Brothers

Harry Reid-Controlled Super PAC To Spend $3 Million On TV Ads Attacking The Koch Brothers
An aide to the Koch brothers on Friday ripped into a massive Democratic ad buy that attacks the billionaires across five Senate battleground states.
In reaction to a $3 million ad buy in Colorado, North Carolina, Arkansas, Michigan and Louisiana by Senate Majority PAC, a spokesman for Koch Industries accused the group of "negative cynical, divisive, and dishonest attacks" against Charles and David Koch.
The big spending by the Democratic group "is the latest round in a series of attacks and attempts to silence private citizens who dare to disagree with the policies of the Majority Leader and the current administration," said Philip Ellender of Koch Industries. "Rather than focusing on job creation and improving Americans' lives for the betterment of this country, Senator Reid has decided to focus instead on intimidating political opposition and squelching dissent."
Senate Majority PAC has strong ties to Senate Majority Leader Harry Reid, who has repeatedly expressed his disdain for the Koch-backed Americans for Prosperity and the millions of dollars it's used to attack the records of Democratic senators on Obamacare and climate policy.
The spending by Senate Majority PAC will run for two weeks and seeks to paint Republican Senate candidates as supportive of policies that would benefit the Kochs and billionaires, according to the New York Times. It's part of a party-wide strategy to draw attention to the conservative benefactors and the policies that they support. The strategy is increasingly being embraced by Democratic senators on the receiving end of AFP's barrage.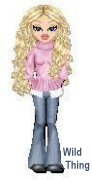 Wild Thing's comment...........
Harry Reid is totally obsessed with hate for the Koch brothers.Reid is such an evil man.
Posted by Wild Thing at March 23, 2014 12:45 AM
---