« Total Insanity!!!! First Your Lightbulbs Now Your Food! Obama wantiing more control over us | Main | House Democrats Demand GOP Stop Investigating Benghazi - I have seen a few Rino's say this too. »
March 27, 2014
Fantastic! GOP Candidate Republican Will Brooke Shoots Holes in Obamacare Law in Latest Ad

Republican Will Brooke, a business executive who is running in the GOP primary to replace Rep. Spencer Bachus (R-AL), released this awesome video this week. In the internet ad Brooke literally uses a .40 Glock pistol, a .270 Cooper rifle and an AR-15 to blow holes in Obamacare.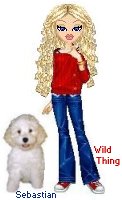 Wild Thing's comment..........
Love it, it would be cool if more of them did this kind of thing.
Posted by Wild Thing at March 27, 2014 12:55 AM
---