« BOSSY Obama pleading with donors for help to push his agenda | Main | Panel Recommends U.S. Military Allow Transsexual Troops, Says Obama Could Lift Ban Without Congressional Approval »
March 14, 2014
BOSSY Pelosi Says House Dems On A Kamikaze Mission, "Absolutely" Won't Run From Obamacare In Midterms

Pelosi Says House Dems On A Kamikaze Mission, "Absolutely" Won't Run From Obamacare In Midterms

Nancy Pelosi said her Democratic colleagues should not shy from the Affordable Care Act in their 2014 midterm campaigns, arguing that Republicans "are wasting their time using that as their electoral issue."
The House minority leader's comments came in the aftermath of a two-point special election victory for Republicans in Florida's 13th Congressional District. Some observers believe the win forecasts difficulties ahead for Democrats, as their opponents are sure to use the unpopular health care law and the president's poor approval rating as campaign issues.
But Pelosi insisted Thursday that that strategy would be in vain. "It's time for Republicans to end their obsession with the Affordable Care Act," she said. Asked whether Democrats should steer clear of the health law in congressional campaigns, she answered, "Absolutely not."
"I'm very proud of our House Democrats and how they have not only embraced the Affordable Care Act, because they helped create it, but how proud they are of it," she told reporters at her weekly briefing. "I think the Republicans are wasting their time using that as their electoral issue, and they will find that out."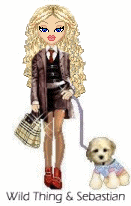 Wild Thing's comment............
Do what you have to do Pelosi.
Posted by Wild Thing at March 14, 2014 12:48 AM
---
Comments
Pelosi doesn't have to worry about reelection. She's like Sheila Jackson Lee and a couple others in congress that no matter how stupid or perverted they are, they're going to be reelected by a depraved electorate.
Posted by: BobF at March 14, 2014 09:14 AM
---
Pelosi is the poster child for reality challenged.

Posted by: TomR,armed in Texas at March 14, 2014 11:43 AM
---
IMHO, Nasty Plopsi & some others in congress
fit the psychiatric diagnosis for insanity,
mostly because of their difficulty in dealing
with reality! The secondary part of the problem is the majority of the voters in their districts or jurisdictions that keep electing them! I'll
bypass my thoughts on their obsessive-compulsive psychotic lying for now!
Posted by: Lance Luhrquer at March 14, 2014 07:31 PM
---