« Malaysian authorities investigate four 'suspect' passengers as search for missing jet resumes | Main | General: Muslim Brotherhood Has Infiltrated Pentagon In 'High Security Clearance' Positions »
March 09, 2014
Barack Obama's Family Connection to Terrorism
Barack Obama's Family Connection to Terrorism
Feb 13, 2014
Much has happened since we first broke the story about President Obama's familial connections to terrorism through his brother Malik Obama, last year. This video gives newcomers a brief overview to the scandal that "would" be the biggest in U.S. history if media and politicians confronted it.
For more information, click here:
Walid Shoebat many of you know who this is, he was Former Muslim Brotherhood
Member Now Peace Activist.

http://shoebat.com/malik-obama-articles/
To listen to the entire call with Rep. Kelly, click here:
http://www.youtube.com/watch?v=FH_c9W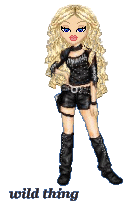 Wild Thing's comment.......
What a total nightmare. Obama is from the pits of hell and he has been bringing his hell agenda to our beloved country.
Posted by Wild Thing at March 9, 2014 12:48 AM
---