« IRS Tea Party Targeting Leads Directly to Obama | Main | 'Patriots Rally for Freedom' to Kick Off in Central Texas Today Saturday March 15th »
March 15, 2014
Alarming!!! Obama to Allow U.S. to relinquish remaining control over the Internet....But to what global internet community??

U.S. to relinquish remaining control over the Internet
U.S. officials announced plans Friday to relinquish federal government control over the administration of the Internet, a move that pleased international critics but alarmed some business leaders and others who rely on the smooth functioning of the Web.
Pressure to let go of the final vestiges of U.S. authority over the system of Web addresses and domain names that organize the Internet has been building for more than a decade and was supercharged by the backlash last year to revelations about National Security Agency surveillance.
The change would end the long-running contract between the Commerce Department and the Internet Corporation for Assigned Names and Numbers (ICANN), a California-based nonprofit group. That contract is set to expire next year but could be extended if the transition plan is not complete.
"We look forward to ICANN convening stakeholders across the global Internet community to craft an appropriate transition plan," Lawrence E. Strickling, assistant secretary of commerce for communications and information, said in a statement.
The announcement received a passionate response, with some groups quickly embracing the change and others blasting it.
In a statement, Senate Commerce Committee Chairman John D. Rockefeller IV (D-W.Va.) called the move "consistent with other efforts the U.S. and our allies are making to promote a free and open Internet, and to preserve and advance the current multi-stakeholder model of global Internet governance."
But former House speaker Newt Gingrich (R-Ga.) tweeted: "What is the global internet community that Obama wants to turn the internet over to? This risks foreign dictatorships defining the internet."

The practical consequences of the decision were harder to immediately discern, especially with the details of the transition not yet clear. Politically, the move could alleviate rising global concerns that the United States essentially controls the Web and takes advantage of its oversight position to help spy on the rest of the world.
U.S. officials set several conditions and an indeterminate timeline for the transition from federal government authority, saying a new oversight system must be developed and win the trust of crucial stakeholders around the world. An international meeting to discuss the future of Internet is scheduled to start on March 23 in Singapore.
The move's critics called the decision hasty and politically tinged, and voiced significant doubts about the fitness of ICANN to operate without U.S. oversight and beyond the bounds of U.S. law.
"This is a purely political bone that the U.S. is throwing," said Garth Bruen, a security fellow at the Digital Citizens Alliance, a Washington-based advocacy group that combats online crime. "ICANN has made a lot of mistakes, and ICANN has not really been a good steward."
Business groups and some others have long complained that ICANN's decision-making was dominated by the interests of the industry that sells domain names and whose fees provide the vast majority of ICANN's revenue. The U.S. government contract was a modest check against such abuses, critics said.
"It's inconceivable that ICANN can be accountable to the whole world. That's the equivalent of being accountable to no one," said Steve DelBianco, executive director of NetChoice, a trade group representing major Internet commerce businesses.
U.S. officials said their decision had nothing to do with the NSA spying revelations and the worldwide controversy they sparked, saying there had been plans since ICANN's creation in 1998 to eventually migrate it to international control.
"The timing is now right to start this transition both because ICANN as an organization has matured, and international support continues to grow for the multistakeholder model of Internet governance," Strickling said in a statement.
Although ICANN is based in Southern California, governments worldwide have a say in the group's decisions through an oversight body. ICANN in 2009 made an "Affirmation of Commitments" to the Commerce Department that covers several key issues.
Fadi Chehade, president of ICANN, disputed many of the complaints about the transition plan and promised an open, inclusive process to find a new international oversight structure for the group.
"Nothing will be done in any way to jeopardize the security and stability of the Internet," he said.
The United States has long maintained authority over elements of the Internet, which grew from a Defense Department program that started in the 1960s. The relationship between the United States and ICANN has drawn wider international criticism in recent years, in part because big American companies such as Google, Facebook and Microsoft play such a central role in the Internet's worldwide functioning. The NSA revelations exacerbated those concerns.
"This is a step in the right direction to resolve important international disputes about how the Internet is governed," said Gene Kimmelman, president of Public Knowledge, a group that promotes open access to the Internet.
Verizon, one of the world's biggest Internet providers, issued a statement saying, "A successful transition in the stewardship of these important functions to the global multi-stakeholder community would be a timely and positive step in the evolution of Internet governance."
ICANN's most important function is to oversee the assigning of Internet domains — such as dot-com, dot-edu and dot-gov — and ensure that the various companies and universities involved in directing digital traffic do so safely.

Concern about ICANN's stewardship has spiked in recent years amid a massive and controversial expansion that is adding hundreds of new domains, such as dot-book, dot-gay and dot-sucks, to the Internet's infrastructure. More than 1,000 new domains are slated to be made available, pumping far more fee revenue into ICANN.
Major corporations have complained, however, that con artists already swarm the Internet with phony Web sites designed to look like the authentic offerings of respected brands.
"To set ICANN so-called free is a very major step that should done with careful oversight," said Dan Jaffe, executive vice president of the Association of National Advertisers. "We would be very concerned about that step."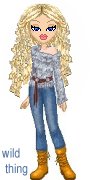 Wild Thing's comment..............
Bad idea....horrible idea and of course Obama as president wants this to happen.
Posted by Wild Thing at March 15, 2014 12:50 AM
---
Comments
This Marxist, muslim, racist, gay, America hating bastard wants to give America away to the third world. Like Jimmy Carter who gave away the Panama Canal, obama will give away our dearest and most successful icons.
Posted by: TomR,armed in Texas at March 15, 2014 12:37 PM
---