« Krauthammer: Tea Party Movement Has Been a Very positive influence and powerful and successful and in the Reagan Tradition | Main | Krauthammer's Take on Ukraine: "I Think Everybody, Is Shocked By the Weakness of Obama's Statement" (Video) »
March 01, 2014
After Obama's speech to Putin, Obama Parties Happy Hour with Dems —and at same time Russian Choppers Invade Ukraine (Video)
Russian Military Attack Helicopters over the Crimea Ukraine 28th february 2014
After Obama's speech to Putin, Obama Parties —and at same time Russian Choppers Invade Ukraine (Video)
At least a dozen Russian helicopters invaded the Crimea region in Ukraine.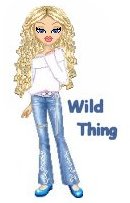 Wild Thing's comment..........
No one is afraid of Obama except for the American old timers in the GOP. Not the conservatives they speak up about him. but people like Boehner, McCain etc. they want to be his buddy.
Putin knows Obama is a joke and not a leader. IMO Obama is more comfortable threatening Republicans then he is anyone else

Posted by Wild Thing at March 1, 2014 12:50 AM
---