« Obama Nominee For Surgeon General Says Banning Guns Is Part of Medicine | Main | Barack Obama's Family Connection to Terrorism »
March 09, 2014
Malaysian authorities investigate four 'suspect' passengers as search for missing jet resumes
Malaysian authorities investigate four 'suspect' passengers as search for missing jet resumes
Video at link........to watch click here
Malaysian authorities said Sunday that the identities of four passengers on a Malaysia Airlines flight that disappeared with 239 people on board are being investigated as "suspect" as the search for the missing plane resumed in the South China Sea.
Speaking at a news conference in the Malaysian capital, Kuala Lumpur, Malaysia Transport Minister Hishammuddin Hussein said that "the four names are with me," but added that the investigation was focusing on "the entire passenger manifest." Hussian also said that investigators from the FBI had joined the investigation.
Meanwhile, U.S. officials said late Saturday that a team of safety experts has been dispatched to Southeast Asia to assist in the investigation of what happened to the Boeing 777 that disappeared shortly after takeoff on Saturday morning local time.
Officials from the National Transportation Safety Board told Fox News that the team, which includes investigators from the agency and technical experts from the Federal Aviation Administration and Boeing, had been sent to the region despite the fact that the plane had not been located due to the lengthy travel time from the U.S. and the team's desire to be in a position to assist local authorities right away.
Hussein's statement about the four suspect passengers came hours after officials in Italy and Austria revealed that two people aboard the plane were traveling with passports reported stolen in Thailand.
Italy's Foreign Ministry said that an Italian man, Luigi Maraldi, who was listed on the manifest as a passenger, reported his passport stolen last August.
The Austrian Foreign Ministry also confirmed that a man listed on the official manifest matched an Austrian passport reported stolen two years ago in Thailand, and that the Austrian was not on the plane. The foreign ministry did not release the man's name, but he has since been identified by Sky News as Christan Kozel
A U.S. official told Fox News that a key priority is clarifying the status of the passports, whether they were lost or stolen, and determining through airport security screening and video who exactly got on the flight under those names.
Meanwhile, a former intelligence official told Fox News that the information about stolen passports from two adjacent European countries, combined with recent warnings for flights to the United States about the risk of possible shoe bomb attacks, is concerning.
The plane was carrying 227 passengers, including two infants and 12 crew members when it "lost all contact," with Subang Air Traffic Control at 2:40 a.m., two hours into the flight, the airline said. The plane was expected to land in Beijing at 6:30 a.m. Saturday.
The airline said there were 152 passengers from China, 38 from Malaysia, seven from Indonesia, six from Australia, five from India and three from the U.S. and others from Indonesia, France, New Zealand, Canada, Ukraine, Russia, Taiwan and the Netherlands.
The U.S. State Department later confirmed in a statement that three Americans were aboard the jetliner.
In the United States, a friend confirmed to the Associated Press that an IBM executive from North Texas named Philip Wood had been aboard the jet.
Freescale Semiconductor, a company based in Texas, confirmed Saturday that 20 of its employees -- 12 from Malaysia and eight from China -- were passengers.
"At present, we are solely focused on our employees and their families," said Gregg Lowe, president and CEO of the company said in a statement. "Our thoughts and prayers are with those affected by this tragic event."
Vietnamese air force planes spotted two large oil slicks late Saturday in the first sign that the aircraft had crashed. The slicks were each between 6 miles and 9 miles long, the Vietnamese government said in a statement.
There was no confirmation that the slicks were related to the missing plane, but the statement said they were consistent with the kinds that would be produced by the two fuel tanks of a crashed jetliner.
Malaysia Airlines CEO Ahmad Jauhari said there was no indication that the pilots had sent a distress signal, suggesting that whatever happened to the plane occurred quickly and possibly catastrophically.
The lack of a radio call "suggests something very sudden and very violent happened," said William Waldock, who teaches accident investigation at Embry-Riddle Aeronautical University in Prescott, Ariz.
The air force planes were part of a multinational search operation launched after Flight MH370 fell off radar screens less than an hour after it took off from Kuala Lumpur.
Malaysia had dispatched 15 planes and nine ships to the area. The U.S. Navy sent a warship, the USS Pickney, which was conducting training and maritime security operations off the South China Sea.
The guided-missile destroyer is carrying two MH-60R helicopters that can be equipped for search and rescue efforts. The U.S. is also sending a surveillance plane, while Singapore said it would send a submarine and a plane. China and Vietnam were also sending aircraft to help in the search.
It is not uncommon for it to take several days to find the wreckage of an aircraft floating on the ocean. Locating and then recovering the flight data recorders, vital to any investigation, can take months or even years.
The airline said in a statement that it is currently notifying next-of-kin about the situation. "Our thoughts and prayers are with all affected passengers and crew and their family members," Yahya said.
Asked whether terrorism was suspected, Malaysian Prime Minister Najib Razak said, "We are looking at all possibilities, but it is too early to make any conclusive remarks."
"We are extremely worried,'' Chinese Foreign Minister Wang Yi told reporters in Beijing. "We are doing all we can to get details. The news is very disturbing. We hope everyone on the plane is safe."
Vietnamese website VN Express said a Vietnamese search and rescue official reported that signals from the plane were detected about 140 miles southwest of Vietnam's southernmost Ca Mau province. A Vietnam rescue official later denied the report.
"We have been seeking but no signal from the plane yet," Pham Hien, director of a Vietnam maritime search and rescue coordination center in Vung Tau, told Reuters.
China's state-run news agency Xinhua reported the plane was lost in airspace controlled by Vietnam, and never made contact with Chinese air traffic controllers. There have been no reports of a plane crashing into Chinese waters, and China is assisting the airline in its search for the plane.
Malaysian Transport Minister Hishammuddin Hussein also denied a Vietnamese state media report that the plane had crashed off south Vietnam, saying the government had not identified a crash scene.
The plane "lost all contact and radar signal one minute before it entered Vietnam's air traffic control," Lt. Gen. Vo Van Tuan, deputy chief of staff of the Vietnamese army, said in a statement issued by the government.
The airline says the plane's pilot is Captain Zaharie Ahmad Shah, a 53-year-old who has been with the airline for over 30 years. The plane's first officer is Fariq Ab.Hamid, a 27-year-old who joined the airline in 2007. Both are Malaysians.
At Beijing's airport, authorities posted a notice asking relatives and friends of passengers to gather at a hotel about nine miles from the airport to wait for further information, and provided a shuttle bus service. A woman wept aboard the shuttle bus while saying on a mobile phone, "They want us to go to the hotel. It cannot be good!"
Zhai Le was waiting for her friends, a couple, who were on their way back to the Chinese capital on the flight. She said she was very concerned because she hadn't been able to reach them.
Relatives and friends of passengers were escorted into a private area at the Lido Hotel, and reporters were kept away. A man in a gray hooded sweatshirt later stormed out complaining about a lack of information. The man, who said he was a Beijing resident but declined to give his name, said he was anxious because his mother was on board the flight with a group of 10 tourists.
"We have been waiting for hours," he said. "And there is still no verification."
In Kuala Lumpur, family members gathered at the airport, but were kept away from reporters.
"Our team is currently calling the next of kin passengers and crew. Focus of the airline is to work with the emergency responders and authorities and mobilize its full support," Jauhair, said.
"Our thoughts and prayers are with all affected passengers and crew and their family members," he said.
Fuad Sharuji, Malaysia Airlines' vice president of operations control told CNN that the plane was flying at an altitude of 35,000 feet when it disappeared and that the pilots had reported no problem with the aircraft.
Malaysia Airlines has 15 Boeing 777-200 jets in its fleet of about 100 planes. The state-owned carrier last month reported its fourth straight quarterly loss.
The 777 had not had a fatal crash in its 20 year history until the Asiana crash in San Francisco in July 2013.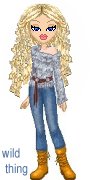 Wild Thing's comment...........
I am so curious about this. what the heck happened. And how awful for those on the plane and the loved ones of those waiting to hear what has happened.
Posted by Wild Thing at March 9, 2014 12:47 AM
---