« Olympic Threat: US Warns Airlines About Toothpaste Tube Bomb | Main | Total Jerk! Kerry To Israeli Critics: I'm Not Afraid of You, I've Been Attacked By "Real Bullets" »
February 06, 2014
Veteran a Marine and fought in the Battle of Fallujah...GOP Rep. Duncan Hunter Blasts Obama's Complete Failure on Iraq: "Iraq is Gone. There is No Getting this Back."
GOP Rep. Duncan Hunter Blasts Obama's Complete Failure on Iraq: "Iraq is Gone. There is No Getting this Back."

GOP Rep. Duncan Hunter telling it like it is on Iraq. He's a veteran of the Battle of Fallujah, and he says very bluntly here that the Obama Presidency has "failed" when it comes to Iraq. "Iraq is gone." That's because Obama left no residual force in Iraq, but pulled out completely, essentially just giving back all the hard-fought gains made by U.S. Troops. Al-Qaeda is on the rise in Iraq, and have regained control of Fallujah and other cities.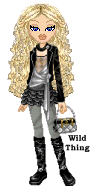 Wild Thing's comment.............
Thank you for your service Rep. Duncan Hunter,and thank you for your input about this.
Posted by Wild Thing at February 6, 2014 12:50 AM
---
Comments
The entire Mideast is in an uproar. More unstable than for decades past. This is at least partially, if not mainly, due to obama and his idiot Secs of State Hillary and Hanoi John. If I was Israel I would really be worried about obama's (lack of)committment to safeguard my very existence.
Posted by: TomR,armed in Texas at February 6, 2014 12:34 PM
---